Keep These On Hand
Hungry, but no time to cook? You're in luck! There are many different easy -- and healthy -- quick snacks that totally belong in a mom's diet.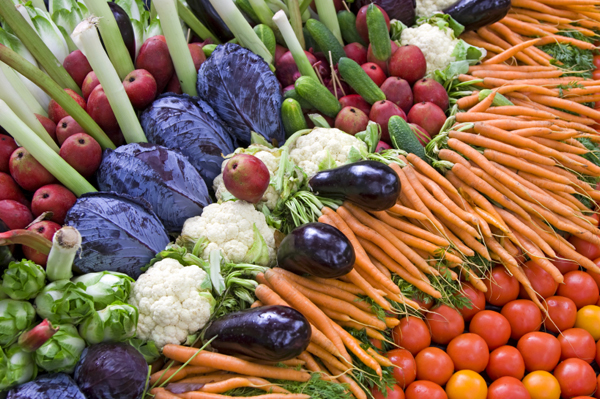 Sure, that bag of chips looks delicious -- and it most likely is -- but your baby, whether he's in your belly still, or nursing at your breast, would appreciate it if you'd try a more nutritious snack. Here are several snack ideas that you can keep on hand in your fridge, kitchen cabinets or even your purse.
Dairy
Dairy products not only have calcium in them, but protein as well, so they can satisfy your hunger in a pinch.
String mozzarella cheese
Cubes of cheddar or pepper jack
Yogurt
Shredded cheese
Grains
Grains give you energy and many are fortified with additional vitamins and minerals.
Dry cereal (opt for types that are not covered in sugar)
Pretzels
Quick oats
Whole-grain crackers
Fruit
Fruits have loads of benefits, from antioxidants to naturally-occurring vitamins and minerals. These choices can help curb cravings for sweets.
Raisins
Other dried fruit, like apples, apricots and pears
Raw fruit, such as berries, kiwi, grapes and apples
Fruit juice
Vegetables
Veggies are a fun choice -- full of fiber and vitamins, and can also help you if you're craving crunchy things.
Raw veggies (cauliflower, carrots, cucumbers, bell peppers)
Cherry or grape tomatoes
Steamed veggies (broccoli, asparagus, cauliflower)
Avocado dip
Baby spinach salad
Meat and legumes
Meat is an excellent source of protein, as are legumes -- but beans and peas are also full of fiber and lots of other good stuff.
Edamame
Pumpkin seeds
Sunflower seeds
Hummus dip
Hard-boiled eggs
Preservative-free deli meat
Nuts such as almonds and walnuts
More on nutrition
Pregnancy healthy meal planner
New Year's resolutions for expecting mothers
Healthy road trip snacks and meals