Baby Registry Options
Putting together a baby registry for a shower can be an overwhelming process. There are a million options out there, but here are a few basic stores to start with.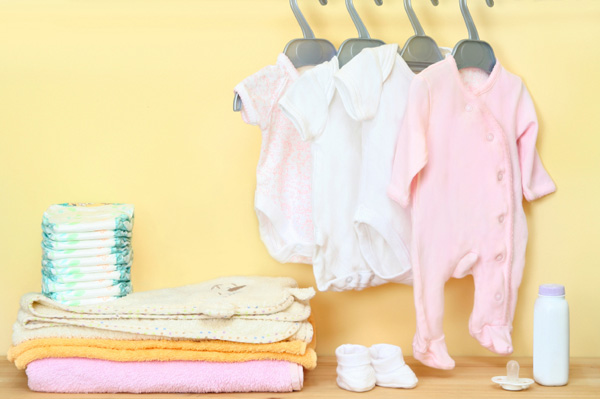 A baby registry is a must these days. Friends and family often appreciate knowing which items you need (or don't) and it helps parents-to-be get familiar with the variety of baby products available. Plus, a registry will help ensure that you don't end up with duplicates – after all, no one needs 100 adorable newborn outfits (no matter how cute they are).
6 Places to start a baby registry:
Baby superstores
Babies R Us
For a large selection of baby items under one roof, Babies R Us is the classic registry choice. From cribs to bottles to clothes, everything you need for baby (and more) is in one spot. The store can be a little overwhelming for new moms so be sure to enlist the help of a staff member at the registry counter who can provide a suggested list of items to register for. Your registry can be managed online where there are also additional items available that are not carried in stores.
Buy Buy Baby
A similar concept to Babies R Us, Buy Buy Baby is a superstore for baby products. The store is part of the Bed Bath & Beyond family of brands and includes a range of price points. There are several brick-and-mortar buildings where you can register, but if there isn't one in your area, they have a robust online registry system and items can be shipped directly to your house. The store also offers a 10% off completion program for remaining registry items.
Affordable options
Target
Give your friends and family a variety of price point options when registering for gifts. Target is a great choice because the budget range is wallet-friendly and there is an assortment of home goods in case you want to outfit your nursery with more untraditional items that don't scream "baby." Plus, most people already have some experience with Target registries from weddings making it easier to use for a baby shower.
Wal-Mart
These days, even the smallest town has a Wal-Mart nearby so if you live in a rural area this might be a good option to consider. If there isn't much of a crib selection at your local store, try looking at the online registry for more options. Consider also registering for basic baby supplies here like diapers and other products.
The splurge
Pottery Barn Kids
Sometimes grandparents want to spoil their grandbaby and help purchase quality pieces that will last for years. If so then consider registering at Pottery Barn Kids. Many of the furniture pieces like cribs, gliders and dressers can be transitioned to meet the needs of tots or repurposed in other areas of the house. There is also an assortment of bedding and linen basics and other decorative accessories for the nursery.
Online
Amazon Baby Registry
If you live out-of-state from most family and friends and they'll likely be shipping you gifts, consider doing an online registry from Amazon's Baby Registry. Relatives can find exactly what you are looking for and ship it straight to your doorstep. Plus, Amazon carries a variety of items from an assortment of retailers so you aren't limited to certain brands. There is an online returns center to help facilitate any registry returns if necessary.
More on baby gear
Baby gear to make Mom's life easier
Do you need a stroller?
Crafting the perfect baby shower registry