Happy Birthday Baby Blue
The world was taken by storm one year ago when the Beyonce and Jay-Z welcomed daughter Blue Ivy Carter to the world. Now, one year later, the world's most powerful musical couple is celebrating their baby girl's first birthday.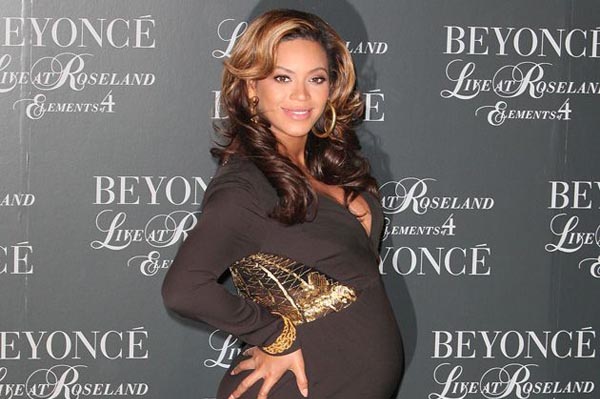 Baby pictures of Blue Ivy have been illusive from the start. Despite the photos that Beyonce and Jay-Z shared to the world when they first introduced their bundle of joy, we haven't been able to see much of the little tyke after the initial family photos were published on Tumblr.
Blue Ivy Carter might still remain out of the public eye, but from what we've seen of her so far, the girl is gorgeous. The straight, dark locks that she first rocked in her early baby pictures have developed into some serious curls and she appears to have inherited her mom's beautiful caramel skin tone.
We're keeping our fingers crossed that moms and pops will share more pictures on her birthday today.
The Sun reports that the power couple will be throwing a lavish birthday bash which Gwyneth Paltrow and Chris Martin are expected to attend with kids Apple and Moses.
The tot has been known to play in style.
According to US Weekly, Jay-Z rents a luxe basement suite at the Barclay Center in Brooklyn for the price of $1 million a year. The VIP space is the most expensive of all the 11 spreads available for rent, but it's nothing but the best for baby Blue. In addition to being Blue Ivy Carter's playroom while dad Jay-Z watches the Brooklyn Nets play ball upstairs, the space is also a playground for adults with a champagne bar and TV screen.
With genes from the music world's hottest stars, we are excited to see what the future holds for this little tot.
Happy Birthday Blue Ivy!
More celebrity baby news:
Baby name ideas for Kim Kardashian and Kanye West
Jessica Simpson's cute pregnancy announcement
Kate Middleton is pregnant, suffers from hyperemesis gravidarum