Baby It'S Cold Outside!
During those chilly winter nights, bundle up your bump with one of these stylish maternity outerwear options. Now's the perfect time to snag a jacket on sale for a killer deal.
If you're in your second or third trimester during the winter months, chances are your old standby warm coats are feeling a little snug. Sure, you can pick up a regular overcoat in a larger size, but it'll likely add extra bulk since it's not cut to fit a pregnant body – the last thing you probably want right now. Instead, check out one of these stylish maternity jackets. January is a great time to pick up a coat since most are on sale.
Here are looks we love: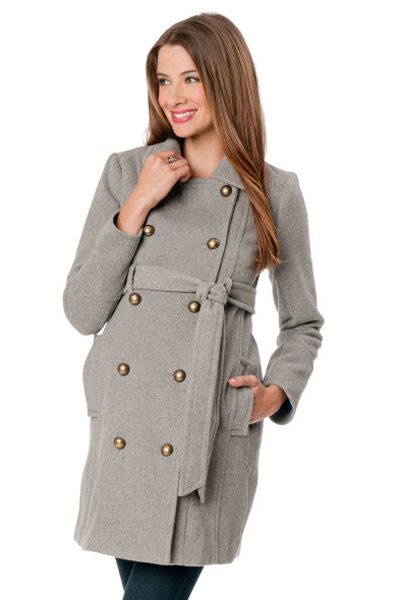 A classic
This Double Breasted Wool Peacoat is a classic outwear choice that will take you from work to play. The simple silhouette goes with anything from work pants to jeans, and the brass buttons jazz it up with a little bling. (A Pea In The Pod Maternity, regularly $180; on sale for $160)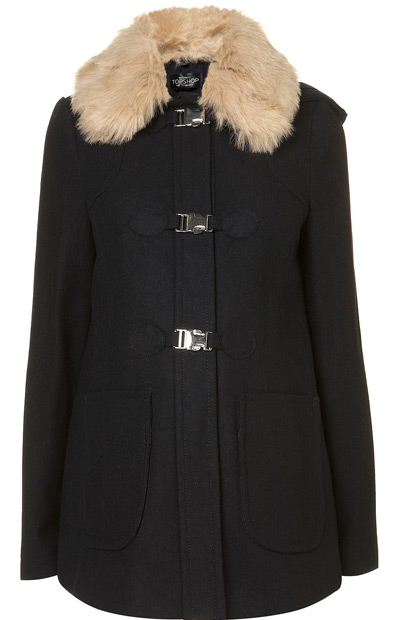 Feisty fur
For a little extra pizzazz, check out the Maternity Emmie Fur Lined Coat. The removable fur color is a fun accessory when the temperatures are low, but can be removed for a new look when you need to spice things up. Plus, the buckle clip fronts are super cute. (Topshop, $150)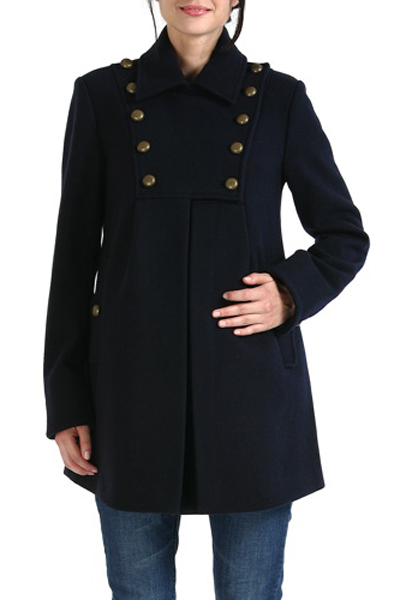 Military style
Military accents and outerwear continue to be big this year and just because you're expecting doesn't mean that you can't indulge in the latest looks. With brass buttons and pleated detailing, the Momo Maternity Military Style Coat is so stylish you'll want to wear it long after you give birth. (Sears, regularly $160; on sale for $70)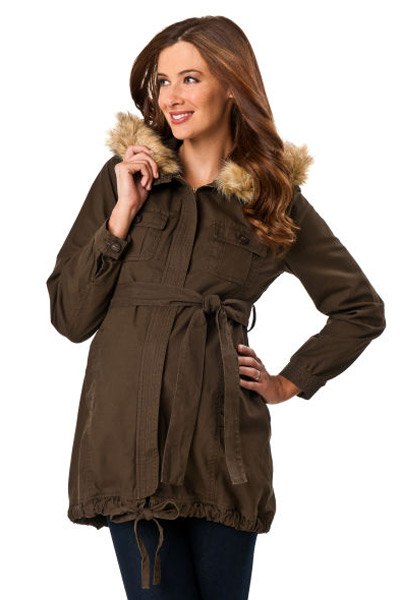 Casually chic
If you're looking for a more casual spin on outerwear, this Tie Front Faux Fur Maternity Jacket is just the ticket! The olive shade is a nice alternative to black or grey. Pair with skinny black pants and heeled boots to dress it up or keep it casual with jeans and a pair of comfy kicks. The front tie is designed to accent your waistline and the removable fur color makes it easy to clean. (Destination Maternity, regularly $170; on sale for $80)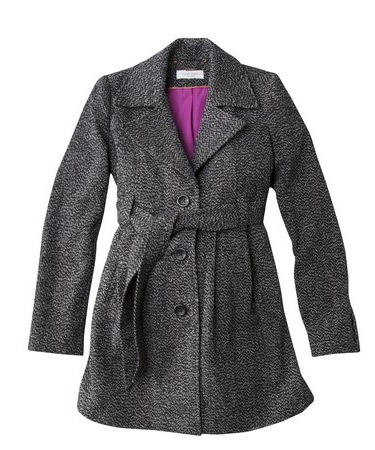 Budget find
On sale for a mere $30 this Liz Lange for Target Maternity Tweed Coat is a steal! The front pockets will help keep your hands warm (pregnant women often have poor circulation) and the short length is perfect for busy moms-to-be on the go. Plus, the purple lining is a fun pop of color for dreary winter days. (Target, regularly $60; on sale for $30) 
More maternity style
Maternity wear for parties
Dress your bump for cold weather
Find your perfect pregnancy style