Ring In The New Year With A Fun Mocktail
If you love ringing in the New Year with glass of bubbly or a signature cocktail, your pregnancy might be bumming you out this NYE. But with these fun ideas you can cheers along with the best of them come midnight.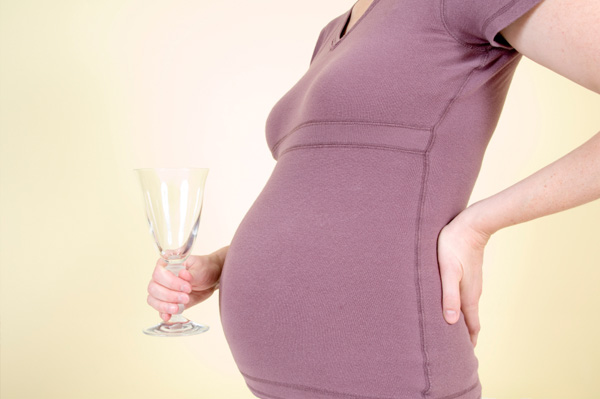 Virgin bubbly
You might feel like an under-ager purchasing non-alcoholic sparkling ciders on New Year's Eve but just think of it as part of your maternity mocktail. With a sparkling cider as a base, you can add cranberry juice, orange juice or pineapple juice, some fruit wedges and a cherry to make your drink look (and feel) all grown up.
Transport yourself
Summon the feel of an exotic vacation with a mocktail inspired from enviable travel hot spots. Mix up a virgin mojito by muddling a few sprigs of fresh mint and two tablespoons sugar in a cocktail glass, then adding ice, club soda, a few dashes of bitters and a heavy spritz of lemon juice.
For a taste of Hawaii, mix up a mai tai mocktail with equal parts orange juice, lime juice, almond syrup and sweet and sour mix, a few dashes of bitters and some cherries for garnish.
Warm it up
Cozy up with a warm mocktail like an Irish Coffee (using non-alcoholic Irish cream flavored creamer added to your decaf coffee instead of Bailey's) and adding a bit of brown sugar and real homemade whipped cream to dress it up. Or indulge in a peppermint decaf mocha instead of those peppermint martinis that are oh-so-popular this winter. Add a mini candy candy to your mug for fun.
Indulge... a little
If you just can't stand the thought of ringing in the New Year without a sip of champagne, talk to your doctor beforehand to get his approval. Chances are, your doctor may okay a few sips or even a glass or champagne or wine on New Year's Eve.
Ditch the drink for a different indulgence
Normally, we wouldn't suggest you satiate your craving for a cocktail (or anything for that matter) with food. But in this one case, treating yourself to a special New Year's Eve dessert may make you forget all about your desire for a stiff drink. Just make sure it's a small indulgence.
More on pregnancy and winter holidays
Handling the holidays when you're pregnant
Fun ways to announce your pregnancy over the holidays
Winter babymoon ideas