Warm Your Bump This Winter
When the weather is fierce outside, it's hard to be comfortable -- especially when you're pregnant. Dress for the elements if you're pregnant this winter.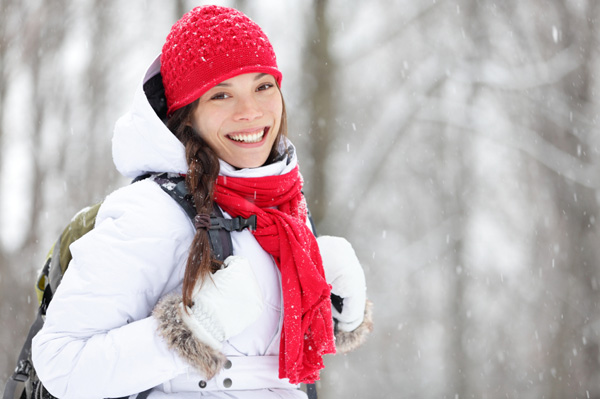 Layer it on, baby
Start with warm maternity leggings, maternity skinny jeans (with some give!) or wool maternity tights (dare we suggest old school long johns underneath!) and a fitted long-sleeve maternity t-shirt. That's your basic outfit. Now you'll need to build from there.
Sweet sweaters
Top your long-sleeve top with a fabulous warm tunic style sweater or wrap. Buy it a little large to allow for bump growth over the winter.
Boot socks
If you haven't jumped on board to the boot sock trend, now's a great time! You can make a style statement with any outfit and they will keep your swollen tootsies and ankles not only covered up, but nice and warm as well.
Comfy footwear
Alas, you are in luck, dear pregnant woman, as comfortable footwear designed for wet and cold weather is still very en vogue this season. Rain boots tend to be wide, perfect for the swollen feet of a pregnant woman and sweater boots are loose-fitting but also snuggle the foot for a comfortable wear all winter long.
Oversized coat
If you live in a very cold climate or do a lot of traveling to cold weather locales, invest in a fabulous winter maternity coat that you can wear over anything. Instead of just basic black, think about how a bright red or winter white coat can set off your basic cold weather maternity outfit.
Scarves, mittens and hats, oh my!
Don't forget to cover those extremities to keep any colds at bay -- it's no fun to be sick when you're pregnant. Have fun with color and patterns when selecting your cold weather accessories to add a fun punch to any maternity outfit.
Ditch style for practicality
While we love a gorgeous outfit as much as the next girl, may we suggest that pregnancy is not the time to dress impractically? If you want to rock a sexy maternity outfit, ensure that you'll be staying inside where the heat is cranking!
More on maternity wear
Handling the holidays when you're pregnant
10 Ways to save on maternity clothes
Find your perfect maternity style