Voluntary Recalls By Four Retailers
Four retailers are working with the CPSC and have issued a voluntary recall of the Nap Nanny infant recliners. If you have one, you won't want to miss this.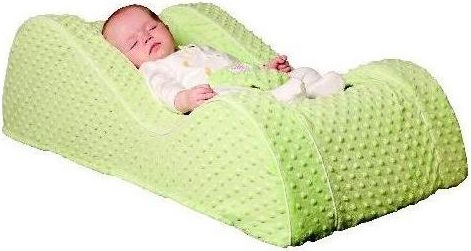 Nap Nanny infant recliners, made by Baby Matters, are currently being voluntarily recalled by four individual retailers. We wrote about Nap Nanny's issues in early December and predicted a recall would soon follow. Baby Matters and the CPSC failed to reach an agreement for a voluntary recall but the four retailers have stepped up to the plate and gone the recall route.
Nap Nanny problems
Nap Nanny's first generation infant recliners came under fire a couple of years ago because babies were found dangling off the side of the device despite most of them being harnessed in. One death was reported and the CPSC received reports of 22 other little ones that managed to wriggle off the recliner.
In cooperation with the CPSC, Baby Matters issued a recall which provided owners of the first Nap Nanny a coupon good toward a new Nap Nanny 2, which came with an improved design and a new set of warnings and instructions.
Persistent issues
Unfortunately, the redesign and new warnings didn't alleviate the issues associated with the product, and five additional infant deaths prompted the CPSC to take action. The company no longer makes the Nap Nanny.
The recall
The four retailers involved in this recall are Amazon.com, Buy Buy Baby, Diapers.com and Toys R Us/Babies R Us. The recall includes the Nap Nanny generations one and two as well as the Chill model.
To find out how to proceed, check if your Nap Nanny came from the following retailers and contact them directly for their return policy.
More recalled baby products
Nap Nanny sued by CPSC due to infant deaths
Recall: KidCo PeaPod Travel Tents
Recall: Britax car seats