Save Time, Save Your Sanity!
Few women can prepare themselves for the true lifestyle change that motherhood will bring. With these tips, you can manage your time without going insane!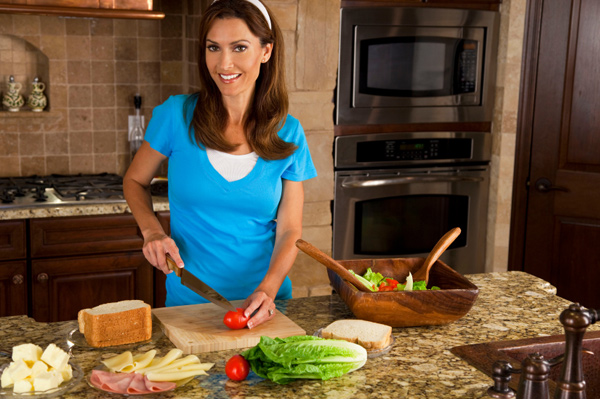 Wake before the kids
If you wake up just an hour before baby is "scheduled" to, you can prepare your day without the chaos of changing and feeding baby. Use this time to do a little meditation, sip a cup of coffee or even get started on a load of laundry.
Nap when baby naps
Lots of moms choose sides on this topic. However, with the implementation of the aforementioned tip, napping with baby was always one of my favorite ways to bond with baby while getting in a few zzz's myself to get me through the rest of my day.
Make a list
Whether it's the old fashioned way with paper and pen or on your smartphone, make a list of what you need to get accomplished today, this week and even later in the month. Being organized is the ultimate time-saver.
Prepare in advance
Once baby tucks in for the night, get a jumpstart on the following day by preparing baby's bottles, doing a load of laundry, laying out the clothes your family is going to wear and doing whatever else can to get ahead.
Mass produce baby food
If you make your own baby food, make large batches once a week then freeze them into small portions in individual containers or ice cube trays.
Make meals ahead of time
Prepare lunches and dinners in advance, if possible. Refrigerate or freeze them until it's time to eat!
Get help
Between sleepless nights and busy days feeding, changing, playing with, rocking and soothing baby, a new mom can get super-overwhelmed super-fast. Before the stress of new motherhood gets to you, recognize that you need your own time, too.
If you can, set aside just 20 minutes for yourself each day to read a few chapters of a good book, do a quick yoga DVD or try a new nail polish color. Ask your hubby to help out with baby for this period of time, which can serve as great bonding time for him and baby. If needed, get a babysitter or part-time nanny to help out a few hours/days a week.
More for new moms
11 Ways to beat new mom fatigue
Tips for dealing with new mom isolation
Your post-partum life (Things we'll tell you that no one else will)