Keepsake Or Eww?
Time to fess up -- do you hang on to your pregnancy tests for memory's sake?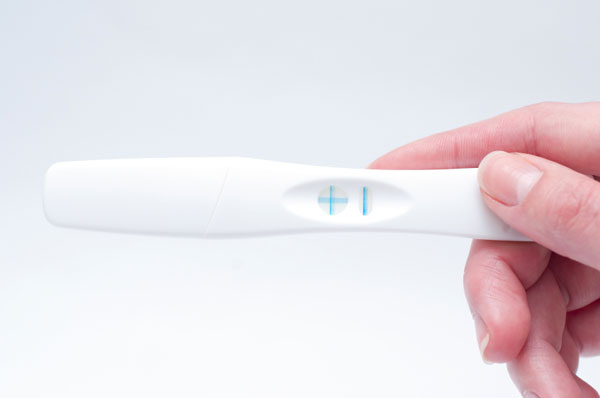 That moment when you take a pregnancy test is a huge one. The anticipation of the lines appearing … is that a second line? Is it? You run around to look at it in different lights to make sure, if it's on the faint side. If it isn't, your heart pounds and you know that your life will never, ever, be the same.
The power of a positive
A positive pregnancy test is not only a life changer but it can signal huge success if you've been trying to get pregnant for some time. And that positive pregnancy test never really loses its power. Looking at one, even years later, can bring back a rush of memories and the feelings that you experienced when you got that big fat positive.
Keeping old tests
Pregnancy tests are full of pee. It's a simple fact and it's quite awesome, really -- just 50 years ago it was an improbable thought that women could perform what amounts to a sophisticated laboratory test in the privacy of their own bathroom. And the beauty of being the first to know is unparalleled (as opposed to sitting in a doctor's office).
With that being said, some moms keep their pregnancy tests. Yes, their urine-soaked laboratory tests. In their nightstands, in their jewelry boxes, and some eventually make it to the baby book.
The question is, is this totally gross or just a mom thing?
It's a mom thing
I think that saving old pregnancy tests is perfectly fine. Most have a cap that you can place on the pee-soaked end so it doesn't start to smell funny after a while. And yes, I totally admit that I have a small drawer full of positive pregnancy tests from my last baby. It took a few years to get pregnant with her and not only did I take a ton of tests (it was so awesome to get a positive after so many, many negative tests) but I kept many of them.
I think that if you're comfortable saving your pregnancy tests, then go for it. If you aren't, take photos of them and then toss them in the trash!
More on pregnancy tests
History of the pregnancy test
Pregnancy tests: Home tests vs. blood tests
How pregnancy tests work