Merry Christmas, Baby!
Baby on the way this season? Announce your big news in fun ways this Christmas.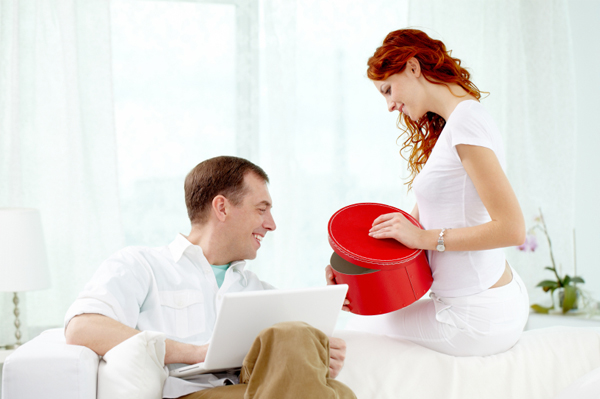 Wrap it up
Save your positive pregnancy test, wrap it up and put it under the tree for your honey to open on Christmas morning. Surprise!
Put it in a Christmas card
If you're expecting and you plan to make the announcement at the holidays, sign your holiday card with your and your partner's names as well as a cute tag like "and baby on the way makes three" or include a photo of you cradling your barely there baby bump.
Share a sonogram photo
If you've been waiting for the holidays to share your pregnancy news with your parents and other family members, make a cute personalized "announcement" for each of them. For example, give your mother and father a "grandparents" picture frame with baby's first photo (the sonogram image) inside.
Make a custom wine glass for your sassy sister that reads "Aunt fill-in-the-blank" in crystals or give your young son a football with the words "big brother" written on it. Make each announcement very personal to each loved one so they'll remember the moment forever!
Custom Christmas ornaments
With little more than some glass Christmas balls and some glitter or paint markers, you can announce your pregnancy to all your loved ones this season. If you know baby-on-the-way's sex, select the appropriate color of Christmas ornament (blue or pink), then write something cute like "Coming in 2013" with the glitter or paint markers. Adorn your families' and friends' gifts with these fun pregnancy announcement balls.
Say it with an Elf on the Shelf
That popular elf is synonymous with kids and Christmas. In anticipation of having your own little one, set up an your very own elf on your shelf. When your husband asks why you got an elf even though there are no kids in the house you can say, "But there will be by next Christmas!"
More on Christmas babies
Best names for Christmas babies
Handing the holidays when you're pregnant
6 Reasons to love being pregnant during the holidays