Rare Condition May Leave Permanent Scars
Can you imagine being allergic to your own pregnancy? This mom experienced it, and it may leave her permanently scarred.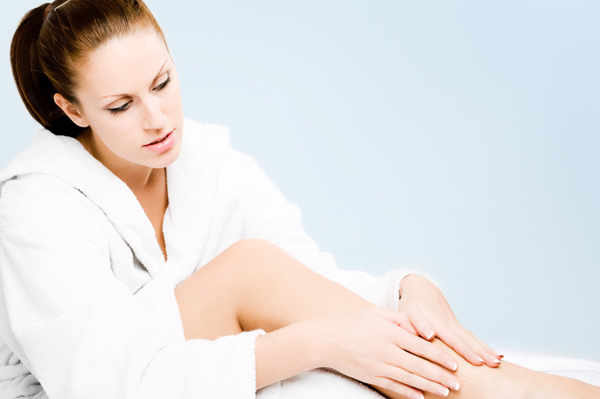 Zuleika Closs, a British mom, noticed an itchy, burning rash at around 20 weeks when she was pregnant with her son, Emmanuel. Doctors were baffled and suggested all sorts of treatment until she was accurately diagnosed with Pemphigoid gestationis.
About Pemphigoid gestationis
If you've never heard of it, there's a good reason why -- Pemphigoid gestationis is estimated to only affect one out of every two million pregnancies. It is considered an autoimmune disease, which means that the body attacks itself (celiac disease is another example of autoimmune disease). In Pemphigoid gestationis, placenta tissue enters Mom's bloodstream and her body creates antibodies, which manifests in welts, blisters and a whole lot of misery.
Zuleika was upset when she was first struck with the illness and the antibiotics that the doctor gave her did no good. For some time, she was told that she had a scabies infestation and her fiance missed work because he was afraid of spreading scabies amongst his patients as well. She was given an insecticide to use, which also had no effect. A nurse even suggested she bathe in a diluted bleach solution.
An answer
After her baby was born, she was even afraid to hold him because she still had no answers and feared she would somehow pass the rash to him. Fortunately, soon after his birth, a doctor correctly diagnosed her with the autoimmune pregnancy disorder and she knew she could not pass it on to her newborn baby.
The scars that she sports may never fade, and for her upcoming wedding, she has to find a dress that will cover them. Even though she had to go through this ordeal, she does entertain a future pregnancy so her baby can have a brother or a sister.
More on pregnancy health
Pregnancy colds and flu: Tips to feel better
5 Ways to boost immune system during pregnancy
Pregnancy food rules: What to eat, what to avoid