Remember Baby's First Moments
If you're a lady waiting, one way to pass the pregnancy time is to make a special keepsake for your baby's arrival!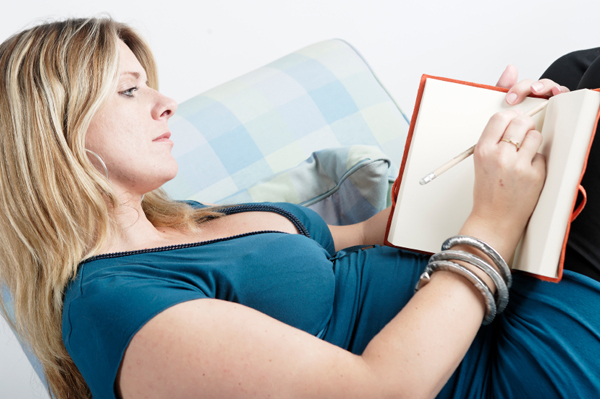 Baby blanket
If you're crafty, a ball of yarn can become an amazing keepsake for baby with the help of some knitting needles. Even if you're not a seamstress extraordinaire, you can make a sweet no-sew blanket with just a few slits and loops into a piece of fleece fabric. Google no-sew baby blanket for more details.
Stitch it
Cruise the aisles of your local craft store for a needlepoint kit to commemorate baby's birth date – while you may want to leave the actual date blank until after the big day, you can get started on the rest of the stitch work.
Baby book
Start your little one's baby book off with his first pictures from your first ultra sound and journal entries of your thoughts/feelings as your pregnancy progresses. Include special things like how you felt when you found out you were pregnant, the first time you felt him kick and the first baby present you ever received.
Pregnancy pictures
Commemorate your pregnancy with a beautiful photo montage of your growing baby bump. Black and white or sepia effects make for elegant and classy photographs. Frame them and put a few up in baby's room.
Onesies
With little more than some fabric paint and your imagination you can turn a plain white onesie into your child's first entrée into fashion! Make Baby's onesies personal to you and your family. If you have other children, ask them each to make a special one for baby-on-the-way.
Keepsake box
Purchase or make a special keepsake box in which you can save your baby's special firsts – his newborn sock cap from the hospital, a lock of hair from his first haircut, his first lost tooth, etc. Customize the box with your baby's name and birth date (again, hold off on this part until after the baby is born!).
More on keepsakes for Baby
Preserve baby's first prints
Newborn keepsakes

Keeping the memories alive