Unforgettable Baby Name
A baby girl born in Cleveland on December 12, 2012 at 12:12 pm has a unique name that nobody will be likely to forget -- ever, or Forever.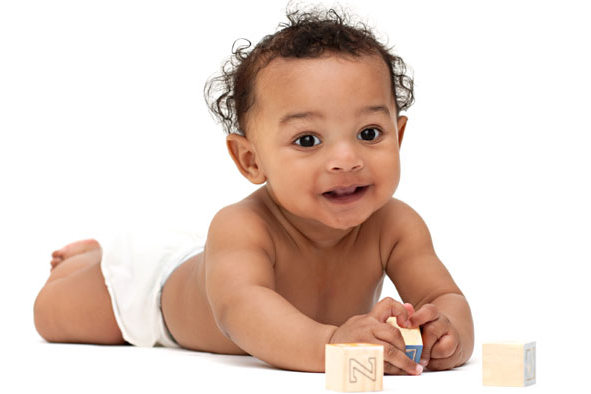 A healthy baby girl was born at the lucky time of 12:12 pm on the even luckier date of 12/12/12 -- both are unforgettable. How many people can boast of such a birth date, and birth time? But her mom and dad wanted to give her a unique name, and they totally did.
Forever
Their baby, who weighed 7 pounds and 7 ounces, was named Forever Cierra Cotrice Smith. How did Mom and Dad come up with the unusual moniker? Their family has a tradition that their children's two middle names come from either mom or dad. They wanted her first name to come from the first initial of her daddy's name -- Frank -- and he came up with Forever.
Word names
Word names are not totally unheard of. In fact, many names that we are accustomed to hearing have roots in regular words, often coming from the vocabulary of other languages. Others are words that we are familiar with, such as Faith, Lily, Brook, Forest or Lance.
Choosing words that are a little more unusual is definitely a way to come up with a truly unique name. Gwyneth Paltrow seemingly shocked the world when she named her first baby Apple, and more recently, Beyonce's baby, Blue Ivy, has a pretty awesome -- yet unusual -- name.
Unique names are not limited to celebrity use, but they may have more of an ability to pull it off (although the New Zealand girl named "Talula Does the Hula From Hawaii" certainly didn't care for her name, was embarrassed to tell her friends what her name was and her parents eventually lost custody of the girl so she could have a new name).
But with the number of beautiful words in the English language, and countless words from other languages, you can bet that new names are being created every day by parents seeking to give their little one a name that stands out from her peers.
More on baby names
New baby is named Hashtag
Baby named in honor of Olympian Jessica Ennis
Groupon will name your baby for you