More Plant-Based Ingredients
Seventh Generation, the brand you know and love for its lines of eco-friendly home and baby products, has a new line of laundry detergent, toy cleaner and dish soap formulated especially for your youngest family member.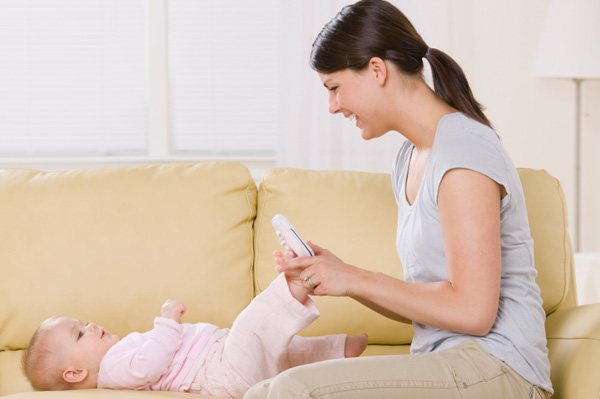 Seventh Generation's new line of baby home cleaning products will ease your mind as you wash your baby's clothes, clean her toys and wash her dishes. Seventh Generation utilizes a USDA Biobased Certification Label that discloses the percentage of renewable carbon in each product, such as plant and mineral elements, versus non-renewable petroleum.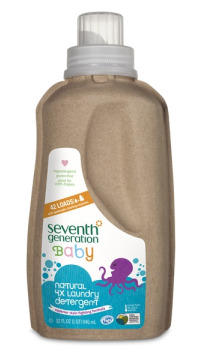 Baby Natural 4X Laundry Detergent
Baby 4X features a quadruple enzyme system that targets tough stains for a premium stain-fighting formula.
Features:
95% USDA Certified Biobased
Great for cloth diapers
Leaves no residue on fabrics
Hypoallergenic
32 oz., 42 loads
Fresh & Clean scent
Retail price: Not yet available
Packaging uses 62% less plastic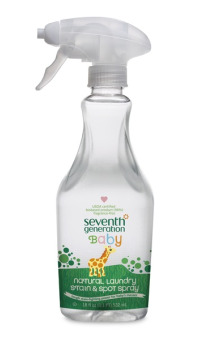 Baby Natural Laundry Stain & Spot Spray
Stain & Spot Spray is terrific for treating stains on clothes that you won't be washing right away, and it is even effective on stains that have been there for awhile.
Features:
96% USDA Certified Biobased
Great for cloth diapers
Hypoallergenic
No harsh formulas
Effective on set-in stains
18 oz
Scent: Fragrance free
Retail price: $3.99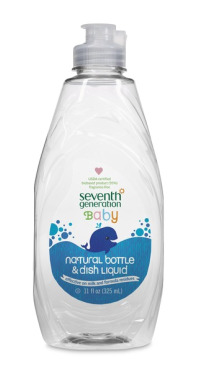 Natural Bottle & Dish Liquid
This gentle formula effectively removes milk and formula film and residue, as well as what cereal, baby food and finger foods baby leaves behind (or on her high chair tray).
Features:
95% USDA Certified Biobased
VOC-free
Hypoallergenic
No harsh fumes
Leaves no residue
Scent: Fragrance free
11 oz
Retail price: $2.99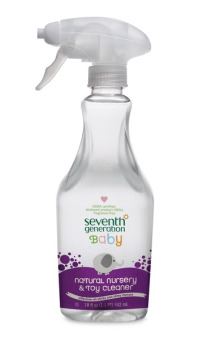 Natural Nursery & Toy Cleaner
Nursery & Toy Cleaner is effective on all types of sticky, greasy and slimy messes -- if your baby can goober it up, this can clean it!
Features:
96% USDA Certified Biobased
Leaves no residue
No harsh fumes
Non-toxic
Removes odors
18 oz
Scent: Fragrance free
Retail price: $3.99
More on taking care of baby
Seventh Generation's new line of baby care products
Caring for your baby's hair
Chemicals to avoid in baby skin care products