A Recall Is Likely On The Horizon
Do you have a Nap Nanny in your home? Five infant deaths have prompted a lawsuit by the U.S. Consumer Product Safety Commission, and a recall is likely to follow.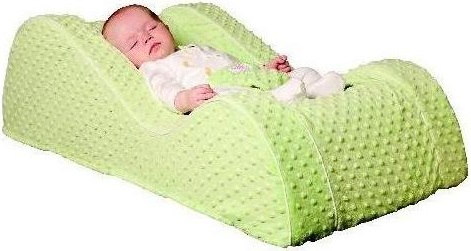 Following a 2010 voluntary recall by Nap Nanny and the CPSC due to entrapment, strangulation and suffocation hazards, the design of the infant recliner was overhauled and warnings were applied to the product, which was dubbed "Generation Two." Unfortunately, the problems persisted and five infant deaths have been reported to the CPSC, which has prompted the lawsuit.
Issues with instructions
The Nap Nanny comes with instructions that the device is never to be used in a crib or on an elevated surface, and also that it should not be used without the harness straps being fastened. The CPSC alleges that the warning labels and instructions that come with the Nap Nanny are insufficient. There have also been at least 70 additional reports that children have nearly fallen out of the product.
The CPSC moved to the administrative complaint after failing to reach an agreement with Baby Matters, LLC, the manufacturer of the Nap Nanny, which would have resulted in another voluntary recall being issued.
About the Nap Nanny
The Nap Nanny is a portable infant recliner designed for sleeping, resting and playing. The recliner includes a shaped foam base with an inclined indentation for the baby to sit and a fitted fabric cover with a three point harness.
Five thousand Nap Nanny Generation One and 50,000 Generation Two models were sold between 2009 and early 2012. There were also around 100,000 "Chill" models that have been sold since January 2011. They were all priced at around $130.
What you should do
If you have a Nap Nanny, never use it in a crib, on an elevated surface or without fastening the straps or without viewing the instructional video -- if you even want to use it at all. The administrative complaint requires that Baby Matters, LLC issues a recall that will provide refunds for the recalled products, but that hasn't happened yet. Nap Nanny has issued a statement on their website which you can read here.
More recalled baby products
Recall: KidCo PeaPod Travel Tents
Recall: Britax car seats
Recall: Trend Lab Children's upholstered toddler chairs
Image credit: USCPSC