Hilarious And Real
Looking for a down-to-earth pregnancy book? Look no further than Bumptabulous, a brand-new volume filled with stories from real moms.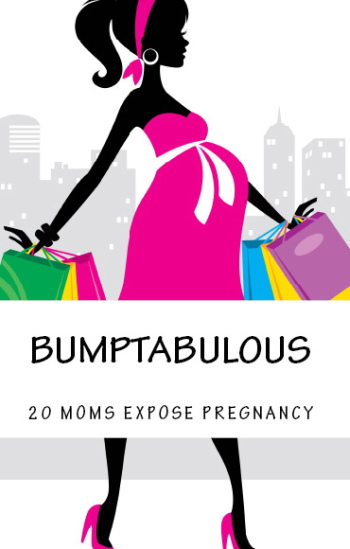 Bumptabulous (available at Amazon) is what you've been looking for -- a pregnancy book filled from cover to cover with stories and anecdotes from mommy bloggers. With the experience that only 50+ pregnancies can give you (the total amongst the 20 mom bloggers who contributed to the book), you get the sort of comfortable enjoyment that only talking with your best friend can give you.
From the trenches
These mom bloggers share the secrets behind their conceptions, the true details of pregnancy, labor and childbirth, and how relationships change after a baby is born. Bumptabulous gives you what other pregnancy books don't -- the reassuring, funny and wildly unique stories that come from real moms, and 20 of them to boot.
From the book:
"Before kids, my husband would fill the tub with bubbles and wash my hair to get me in the mood," writes Susie Johnson. "But after kids? Well, now my husband fills up the sink with bubbles and washes the dishes to get me in the mood."
Rachael Miller writes, "I was 15 when my doctor told me, 'Rachael, you will never have children.' I grew up thinking that I was going to be a lonely spinster with cats because my uterus was too scarred."
The moms
The book features the writings of Becky Rappoccio, Christine Corbridge, Crystal Clancy, De'Vonne Batts, Erin Cohen, Hillary Chybinski, J.S., Julie Weckerlein, Louise Gleeson, Mandi Welbaum, Ellie Hirsch, Nancy Salgueiro, Nicole Keck, Rachael Miller, Rani Shah, Steph Calvert, Susie Johnson, Tat and Alinka Rutkowska.
Each mom comes from a different background and has her own take on pregnancy, birth and motherhood. It's like 20 of your best friends, all gathered in one place.
Visit the Bumptabulous website, or check it out on Amazon.
More reading for Mom
Top 6 parenting books for moms
Mother wisdom: Pregnancy book author Ann Douglas
Healthy ways of managing stress during pregnancy