Pick A Name
You'll Both Love
Selecting the perfect name for your baby can be one of the most significant decisions you'll make as new parents. So what happens if you and your partner have totally different ideas when it comes to what to call your baby?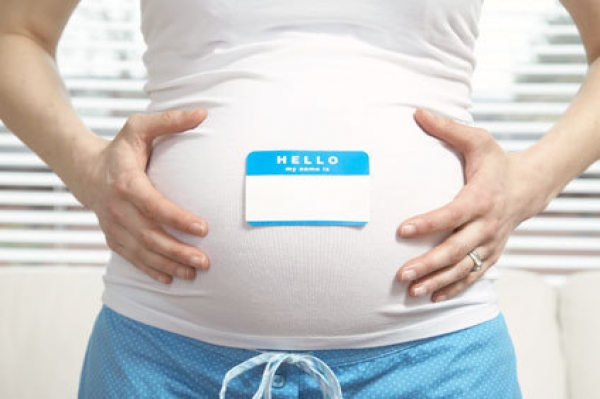 Call a truce
If you've gone through dozens of baby name books and still can't come up with a few names you both really like, take a break from baby-name selecting for a few days or even weeks. Sometimes the pressure of choosing a name can actually cloud your decision.
Explain yourselves
If your husband has his heart set on a name that you don't love or vice versa, give one another the chance to explain why this name is so important. Perhaps after hearing that the reason your husband loves the name "Fern" for your future daughter is because his Great Grandma Fern used to give him specially made cookies every Sunday after church, you may gain a new perspective and new appreciation for the name.
Compromise
With so many creative names these days, parents have carte blanche to make up monikers galore for their kids. So get imaginative to come up with a name you both love. If your husband thinks James or Chris are too "ordinary," consider Jameson or Christian. Or switch the traditional name to baby's middle name and compromise on some more unique first names.
Brainstorm special times
Instead of focusing so much on names, talk with your partner about special times in your life together from which you can pull inspiration. Anything from amazing trips you've taken to your favorite season can become a baby name – or at least inspire one or two.
Wait until you meet your little one
If you are both still at a loss for the perfect name for your baby (that you both like!), hold off until your baby arrives… perhaps seeing his or her face will be all the inspiration you need to select – and agree upon – the perfect baby name!
More on baby names
Christmas baby names

What type of baby namer are you?
Selecting the perfect baby name