It'S A Prince, Or Princess!
After months of speculation, Kate Middleton, wife of Prince William, has had her pregnancy confirmed -- a royal baby is on the way.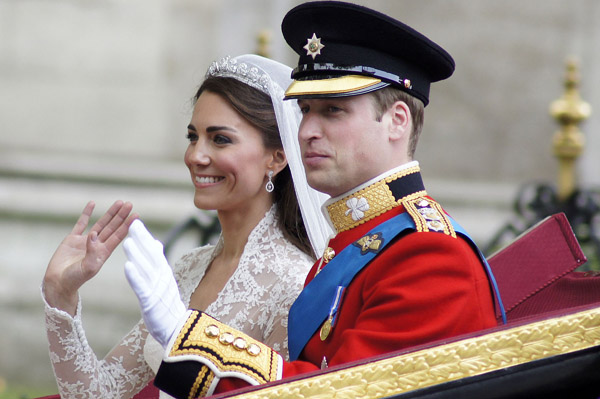 Soon after Prince William wed Kate Middleton in April 2011, speculation began swirling about their potential pregnancy status. Sources have supposedly leaked the news many times before, but the royal pregnancy was not confirmed until December 3.
A new heir
Prince William is second in line to the throne of the United Kingdom, behind his father, Prince Charles. Some day he will be the head of the armed forces, the supreme ruler of the Church of England and the head of the state in 16 commonwealth countries. This new baby will be third in line after his or her birth.
News of a royal pregnancy is something that brings joy to people around the world and has been much anticipated.
St. James's Palace released the following statement: "Their Royal Highnesses the Duke and Duchess of Cambridge are very pleased to announce that the Duchess of Cambridge is expecting a baby. The Queen, the Duke of Edinburgh, the Prince of Wales, the Duchess of Cornwall and Prince Harry and members of both families are delighted with the news."
Hyperemesis gravidarum
Kate has been reported to be suffering from hyperemesis gravidarum and is currently in the hospital for treatment. What is hyperemesis gravidarum, also known as HG?
HG is a particularly vile breed of morning sickness. Many mothers-to-be suffer from morning sickness -- nausea and vomiting -- during their pregnancy, but HG is much, much worse. HG is defined as "extreme, persistent nausea and vomiting during pregnancy that may lead to dehydration," according to PubMed.
It can be debilitating and unrelenting, and can land you in the hospital, as it has the Duchess of Cambridge. It is usually treated with anti-nausea medication and intravenous fluids, as necessary.
Everyone is hoping that she recovers soon and has a healthy pregnancy, and the world will be eagerly awaiting a birth announcement.
More on morning sickness
Moving past "morning" sickness
Dealing with morning sickness through the holidays
Ginger for morning sickness
Image credit: Chris Saxon/WENN.com