For The Love Of Twitter?
A Facebook screenshot of a newborn baby has gone viral because her mom named the new baby girl Hashtag.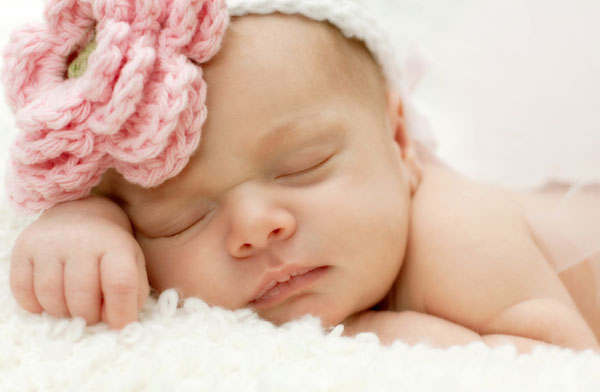 Social networking has taken the world by storm -- we can update our friends, families and followers with a few keystrokes, often from wherever we may be. For many, it has become an important part of daily life, for networking, connecting and sharing. So it's not surprising that folks are starting to name their children after elements of Facebook and Twitter. Ok ... maybe it is a little.
Hashtag Jameson
The little babe with the unique name was announced with a picture on her mother's Facebook page with the following caption:
"She weys 8 pounds and i luv her so much!!!!!"
I honestly hate to talk about what people name their kids. My first child has a name that was unusual when he was born and is unusual now -- Dagan (I just searched for its popularity on the Social Security Administration's name database with the following result: Dagan is not in the top 1000 male names for any year of birth in the last 100 years. Please enter another name.").
I don't necessarily feel its in society's best interest to judge what people name their babies. I do, however, find following the trends interesting, and how some baby names just never, ever grow old (like Emily and Michael) and others have the feel of a certain period of time (like Linda and Charles from the 1950s).
Unique baby names
Unique names are appealing too, but many parents want to find that perfect name that won't make their child one of several in their class, while at the same time hopefully avoiding questions like, "How do you spell/pronounce this?" It can be a hard task. So many parents are throwing the baby books away altogether and taking inspiration from life … or cyberspace.
More on baby names
Trendy Welsh baby names
Perfect baby names for your last name
Baby names from romantic movies