Personalized And Easy
Not sure where to start shopping for your baby or toddler? Good news -- Lela.com can help personalize your shopping experience for you.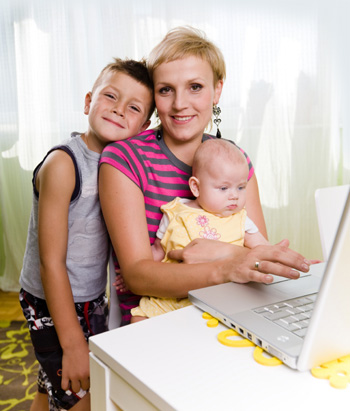 Lela (lela.com) has revolutionized the way we shop online by tailoring our experience to what matters most. In addition to recently expanding to include toys for babies, toddlers and older children, Lela is running a holiday giveaway.
Shopping for toys made easy
Lela recently expanded its shopping experience to toys -- a move that will help countless parents, grandparents and other family members when looking for that perfect gift. Lela offers users the opportunity to complete a compatibility profile that tailors items that are totally suited for them.
"Buying toys can often be an incredibly stressful and challenging ordeal because these products are typically marketed with heavy tinges of emotion and sentiment," said Lela CEO Robert Davidson. "Our research has shown that our model works incredibly well in the toy category and can help parents dramatically increase the likelihood of buying toys that are most consistent with their values, lifestyle, and budget. We expect that toys will be one of our most successful categories."
Wishlist giveaway

This season, Lela is holding a contest that you'll definitely want to check out as soon as you can -- it ends November 30th. Lela List Holiday Wishes Come True will allow one very lucky Lela user to win the items on their wish list (up to a $500 value). So, join Lela today and stock your Lela List up with your dream gifts. Not only does it enter you in the contest, but Lela has easy-to-use sharing tools so that friends and family members know exactly what to get you for the holidays.
More on the holidays
Five baby holiday dangers
Present planning for a December baby
Best names for Christmas babies