Snow Much Fun, Indoors Or Out
If your baby is old enough to notice the snow falling outside, you may happy to know that there are a few ways you can help her enjoy it.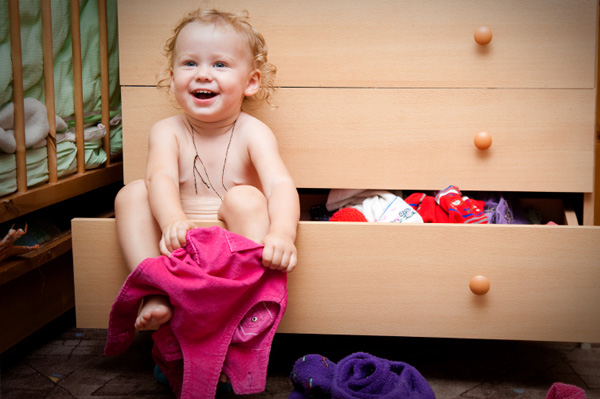 Depending on where you live, you may still be looking forward to the first snow of the year, or you're totally over it already. In either case, how can you let your baby enjoy some cold-weather fun safely?
Bundle up
It probably goes without saying, but you'll want to bundle up your little one to make sure she doesn't get too frosty if you're headed outdoors. A warm coat, hat, mittens, socks, and an extra layer will help her stay cozy.
Monitor your baby
In addition to making sure your baby stays warm, you will also need to make sure that she doesn't get too warm. Check her neck, head and torso frequently to see if she's sweating at all. If she is, either take off a layer if possible or head back indoors.
Let her down
If there isn't several feet of snow, let her down for a few seconds if she's adequately dressed -- including shoes on her feet. She may really be enthralled with the snow and squeal in delight. On the other hand, some babies don't tolerate new experiences as well as others do, so if she seems nervous or hesitant, wait until another time.
Bring it inside
If cold weather romping isn't your thing, or you think your baby is too young to go out in it, bring a bowl of the white stuff inside. Older babies and toddlers will love playing with the snow and watching it melt. Again, you'll want to make sure you monitor her little hands to make sure they're not getting too cold -- mittens are a good idea if you're playing in the snow indoors or out.
Watch out the window
You can also camp out by a window and watch the snow from inside. Take in a peaceful snowfall, watch older siblings outside playing, or watch teens or adults shovel the driveway. Keep a running commentary about what is going on to help hold her interest.
More on weather and babies
Cool weather baby dehydration not uncommon
Chilly weather does not mean heavy blankets for baby
How to dress baby for transitioning seasons