Tips For Finding Childcare
There will come a time when you'll nee to leave baby behind. So finding a trusted babysitter (or two) is essential. But where should you start? Right here.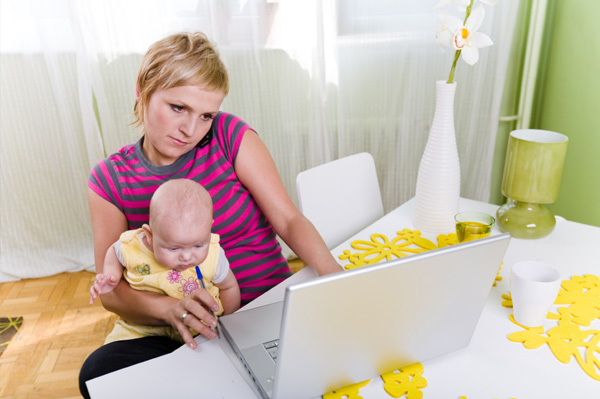 Start with family
Close family members will love and care for your baby much as you and your husband will… plus your baby is probably already familiar with Grandma and Grandpa. Having your mom and dad or a sibling babysit for your baby on your first time out is a good idea since so you can relax (a little).
Ask for recommendations
Chat up your mom friends to see if they have a babysitter they are willing to share or how they found their trusted sitter.
Check with your friends and neighbors
No doubt there is a teenager in your area that would love to build on her babysitting expertise. Plus, it's nice to have a babysitter nearby in case you need to go out on short notice. Friends or co-workers may have nieces of babysitting age that you could consider as well.
Hit up the caretakers at your gym
If you have a child care center at your gym or grocery store, ask a particular caretaker that your baby has taken to if she babysits outside of her day job.
What to ask potential sitters
When you find a possible sitter, set up an interview to see if she's a fit. Have the babysitter meet your child to see how she interacts with him. Does she seem uncomfortable or overly nervous? A few important things to cover in the babysitting interview:
What kind of babysitting experience does the candidate have?
Can you contact former clients to serve as a reference?
Is the candidate CPR certified?
How would the candidate handle a difficult situation such as if baby doesn't stop crying, he got hurt or he won't eat his dinner?
Can the candidate drive him- or herself to and from the babysitting job or will he/she need a ride?
Does the candidate have a curfew of her own to meet?
What is the candidates availability and what kind of advance notice does he/she need for a babysitting gig?
How much does the candidate charge?
First night away
When you have a new sitter, stay nearby in case you need to get back home ASAP. Keep your outing short for the sake of trial purposes for you, your baby and the new sitter. Be sure to leave your cell phone on and leave the contact information of another emergency contact as well as the location and phone number of where you will be.
More on time away from baby
What information should you leave with the babysitter
How to handle leaving baby for the first time
How to find a great babysitter