Gotta Love Bargains!
Check out these awesome Black Friday deals, for both mommy-to-be (find out how you can get a free Britax carrier!) and your baby.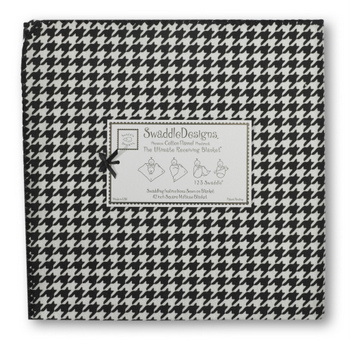 Black Friday is great for getting excellent deals on must-have items on your holiday gift-giving list. But what about mommy-to-be and her baby? Look no further! And most of this is shopping you can do from your own home, in your most comfortable chair, wearing your favorite pajamas.
Act fast, though -- quantities are limited, or these deals are available for a limited time only!
For baby from SwaddleDesigns
Pre-Thanksgiving Day sale at swaddledesigns.com: November 21st, 20% site-wide Holiday Sale
Black "Puppytooth" Friday:  50% on all Black Puppytooth designs through Saturday November 24th
For the mom-to-be from Destination Maternity
A Pea in the Pod
Receive a Free Britax Carrier with a purchase of $300 or more
Start date:  11/21/2012
End date:  while supplies last
Motherhood Maternity stores & motherhood.com
$50 restaurant.com certificate when you spend $75 or more (learn more at http://motherhood.restaurant.com)
Start date: 11/21/12
End date:  12/24/12
Destination Maternity stores & destinationmaternity.com
$75 restaurant.com certificate when you spend $125 or more (learn more at http://destination.restaurant.com)
Start date: 11/21/12
End date:  12/24/12
More on shopping
Shopping with Baby: Not for the timid
Grocery store shopping carts: Safe for kids?
Lingerie shopping for the mom-to-be