Get Ready For Baby Before You Become Pregnant
Having a healthy pregnancy starts before you even get pregnant. Check out how you can prepare your body for a healthy pregnancy.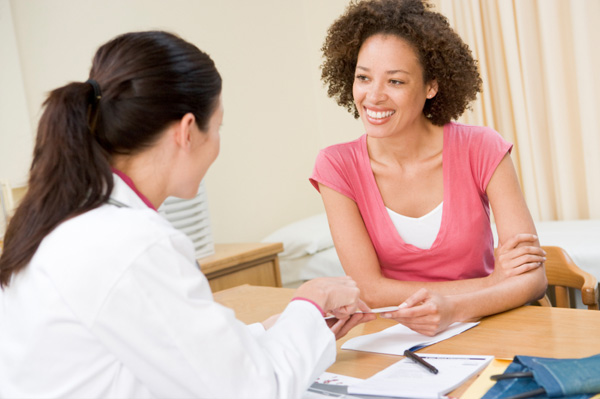 See a doctor
When you decide you want to get pregnant, visit your doctor to discuss your current health and how you can best prepare yourself for pregnancy. Remember that everybody is different so your doctor may have specific health requirements he'd like you to follow to ensure a healthy pregnancy.
If you have any preexisting conditions such as obesity, high blood pressure or diabetes, talk to your doctor about how to get them under control before having a baby.
Take prenatal vitamins
You can start taking a prenatal supplement and folic acid supplements before you get pregnant to ensure you have the proper vitamins and nutrients to encourage a healthy pregnancy.
Folic acid is important for helping prevent birth defects such as spina bifida, which develops very early in pregnancy. You'll also want to ensure your getting about 400g of calcium a day. Ask your doctor about a multivitamin that contains the nutrients you'll need.
Eat healthy
You should be eating as healthfully as possible for you and your future baby. Include lots of leafy greens, lean proteins and fiber in your daily menu.
Exercise
Regular exercise is great for you and your future baby. So keep up your regular work out routine. If you haven't been exercising, start slow with a moderate walking program. Ask your doctor for recommendations on a good pre-pregnancy work out routine.
Quit smoking and cut back on alcohol
If you're smoking or doing drugs, please stop. Now. Moderate social drinking is okay, but don't overindulge. Even during pregnancy, your doctor may give you the okay to drink an occasional glass of wine. But you should certainly get her approval before popping the cork.
More on pre-pregnancy health
Before conceiving, how long do you need to be off the pill?
Impatience or infertility?
Conception date calculator