Treasure Turkey Day
Will this be your baby's first Thanksgiving? There are a few ways to make it extra special -- and less stressful.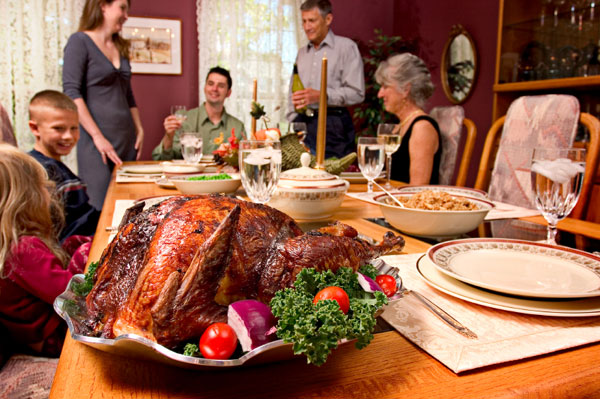 Thanksgiving is a day of family, food and fun. If you have a new baby, it can make the day even more special.
Downsize
Do you normally go to two (or more) houses on Thanksgiving? Don't feel obligated to do it again if you're just not up to traipsing around with a baby this year. One thing many families do is alternate holidays -- one house for Thanksgiving, the other for Christmas dinner.
Food
If your baby is under six months, you may not have to worry about feeding her Thanksgiving dinner. Breast milk or formula will be all she needs. But if she's experimenting with food, you can pull a high chair up to the dinner table and let her enjoy the meal with everyone else -- whether it is with pureed baby food or finger food.
Pictures
Don't let these moments pass without taking some photos. Staged photos with family members are wonderful, but candid shots can be even more memorable. Videotape portions of your day, too. Voices, the sounds of dinner being prepared, and laughter will add even more to your memories if you are able to use your cellphone video camera or a camcorder. If only you could capture smells, too!
Leave early
If your baby is freaking out, or you're completely exhausted, head home earlier than you would have before your baby was born. Family members should understand that often, babies and their moms are more comfortable at home.
Holidays with little ones aren't the same as they were when you were childless. Babies and children add even more meaning to the holiday season, and it also keeps you more focused on your new family and their needs.
More on Thanksgiving
Tips for baby's first Thanksgiving meal
First Thanksgiving foods for baby
5 Thanksgiving baby food recipes