Take It On The Run
It's important to stay nourished throughout the day when you are an expectant mother. We know you're busy, so we've got some on-the-go snack ideas to keep you satisfied on the go.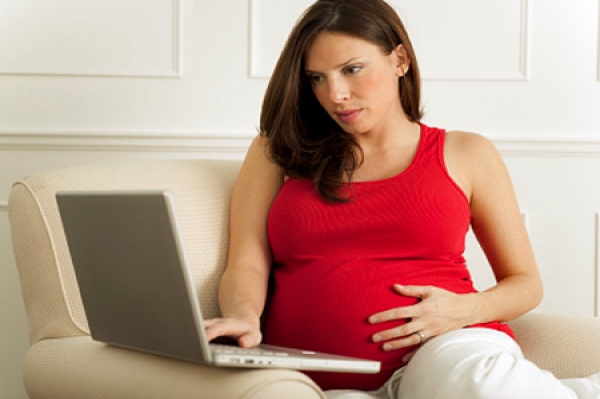 Apple and peanut butter
One of the handiest things for expectant (and new) moms is individual serving packets of peanut butter. The stick stuff provides a great boost of protein. Keep a packet in your purse and toss in an apple. A perfect combination to stave off hunger.
Nuts and cheese
Pack a small bag of nuts like almonds or pistachios with a string cheese. Remember that some cheeses should be avoided during pregnancy, particularly unpasteurized ones. Check the labels before purchasing or eating any cheeses during pregnancy.
Pita pocket
Pack a pita pocket with hearty veggies like julienned carrots and zucchini with a smear of hummus for a tasty hand-held snack you can nosh as you go. Or fill it with marinated Greek olives, diced tomatoes and onion and a squeeze of lemon.
Pretzels
Pretzels are a great snack and perfect to dip in those aforementioned pre-sealed individual peanut butter serving packets. Make sure to choose the whole grain variety.
Wrap it up
Can I just say that nearly everything is better wrapped up in a tortilla? Choose a yummy tortilla variety and load it up with cooked chicken pieces, pear slices, and arugula or avocado and tomato slices, then roll it up for a fancy on the-go-wrap.
Blend it up
Smoothies are a great way to pack lots of nutritious produce (yes, fruits and veggies!) into a sip-able, portable snack or meal. Toss your favorite fruits into a blender with a small amount of low-fat milk and/or yogurt or juice, ice and there you have it!
Take the time to fill up
No matter how busy you are with work, your other children or anything else, make time to properly nourish yourself. Even if you have to take lunch at your desk or eat as you drive your son to soccer practice.
Stay hydrated
It's important to keep yourself well hydrated throughout your pregnancy. Carry a refillable water bottle around with you at all times and order water instead of soda when you dine out.
More on eating for two
Enrich your pregnancy diet
Can your pregnancy diet influence baby's gender?
Pregnancy diet affects baby's weight