Fabulous Pregnancy Fashion
Looking for some new maternity clothes? Good news -- Canadian's Thyme Maternity is debuting in the US through Babies "R" Us.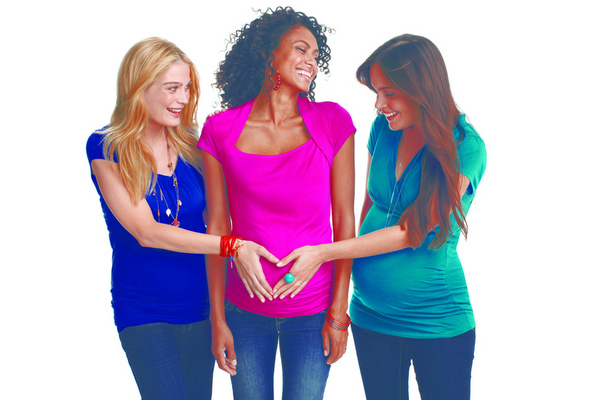 If you're expecting a baby and having trouble finding fashionable -- yet comfortable -- maternity clothes, worry no more. Thyme Maternity, who has been outfitting Canada's pregnant moms for decades, is now available at Babiesrus.com/thyme and, by mid-November, will be available to approximately 150 Babies "R" Us stores nationwide.
Fit and style
Thyme Maternity prides itself on helping pregnant moms look and feel their best. They offer clothing that is suitable for work as well as casual wear, and a full line of nursing wear and clothing that works great for that in-between, transitional period of time after the baby is born.
"Thyme Maternity clothing is specifically designed to fit the pregnant woman's body and to flatter her new curves and growing belly, while keeping style and comfort in mind," said Jon Plens, President of Thyme Maternity. "We're thrilled to partner with Babies "R" Us to offer U.S. moms-to-be a full of life experience while delivering comfort, quality and style during one of the most amazing times of her life."
Reinventing the basics
When you look for maternity wear, you aren't looking to spend a fortune on an entirely new wardrobe. Basic pieces that you can mix and match with other things are a definite must. Thyme Maternity makes it really easy because their product line includes denim, dressy and casual pants, knit tops and blouses, dresses, Now & After tees, loungewear and outerwear, nursing tops and bras along with accessories.
Thyme Maternity features soft, stretchy fabric so you can stay comfortable throughout your whole pregnancy and while nursing your baby. Comfort is essential -- the last thing you want to worry about while you're pregnant is how your clothes fit.
More on maternity clothes
10 Ways to save on maternity clothes
Maternity wear: Do you really need it?
Transitioning into maternity wear