Do You Need To Take Classes To Give Birth?
As impending parenthood creeps up on expectant couples, they wonder if they really need childbirth classes that are often offered at the hospitals at which they plan to deliver. But are they necessary?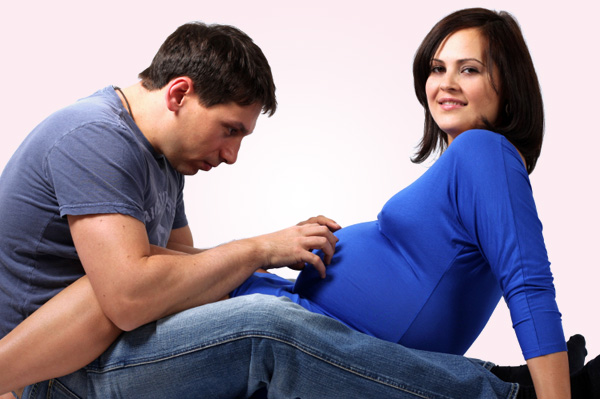 What are the cost and time commitment
Classes are generally offered at your OB/GYN's deliver hospital of choice and range from $50 to $100. A standard class usually runs six weeks long, with one two-hour or two one-hour classes per week. You may prefer to knock it out in one fell swoop with a weekend-long crash course.
When should I sign up?
When you are about seven months pregnant, you should sign up for your classes so you have plenty of time to complete the course before your baby's expected arrival.
What will I learn?
Childbirth classes are designed to prepare the expectant mother and her partner for the labor and delivery process from how to pack your hospital bag for the big stay to pain management. (Oh yea, you don't want to miss that one!) You may not want to sit through the lecture when the RN explains the thinning of the cervix, we're certain you'll be taking notes when she talks about how to determine Braxton Hicks from real labor contractions.
Working together
One of the most beneficial parts of the birthing class experience for me was the pain management techniques which incorporate your partner as a "team mate." From rubbing a tennis ball down your back to helping you count down contractions as you breath, your partner will become an integral part of your birthing process. This is a fabulous way to bond with your partner before becoming first-time parents.
Admin stuff
In addition to all the details about labor and delivery, your instructor will also give you a rundown about what to do when you come to the hospital to deliver – from policies and procedures on signing in and visiting hours to where to obtain ice chips, these minute details will come in great use later.
Bottom line
No, childbirth classes are not necessary. However, they are incredibly informative and even fun. We highly recommend you include childbirth classes in your prep for baby on the way.
More on childbirth
16 Reasons to use Lamaze during childbirth
Easing the pain of childbirth
Do we need a refresher childbirth class?