10-Minute Sanity Savers
You don't have to spend a day at the spa to indulge in a little much-needed mommy me-time. Check out these fun, quick and easy self-indulgent moments every mom can manage.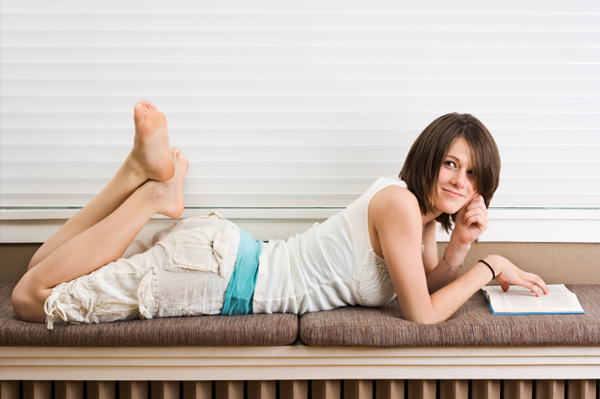 No dry-time manicure
Instead of sitting around waiting for your nails to dry after a manicure, try the new nail polish strips like Sally Hansen Salon Effects that you can simply peel and apply.
Trade back rubs
Take turns with your partner giving each other quick back and neck massages as you wind down for the evening. There is something so soothing about back and neck massages that can help you relax and indulge. They're also a great way to segue into some serious behind-closed-doors couple time once baby goes down for the night!
Just one chapter
Starting a new book may seem like a daunting task with your busy schedule. Take the pressure off by challenging yourself to simply reading one chapter a day. If you're not a big book-reader, flip through a magazine or peruse your favorite mom blogs online.
Work out 10 minutes at a time
Think you don't have time to work out? Give a quickie work out a try! The 10-Minute Solution fitness DVD line has countless fun and quick workouts from dancing to Pilates to boot camp.
Catch up on social media
Go ahead and jump on Facebook for a few minutes to check in on all your friends and distant family. Facebook can help you feel caught up with your closest peeps even if you don't have time for a get together.
Pour a glass of wine
After dinner, pour a glass of wine while baby is indulging in some tummy time. Cheers your hubby, sip slowly and just take a moment to enjoy these calm couple moments in the day.
Treat yourself
Go ahead, Mom, spoil yourself. Sometimes just buying yourself a new lipstick or a great new shirt can give you the little oomph you need to save your sanity.
More on mommy me-time
Making "me" time when you're a new mom
Tips for coping with new mom isolation

New mom sanity savers