Due In December?
If you're due between now and January, you may be wondering what presents to put under the tree for your newborn December baby.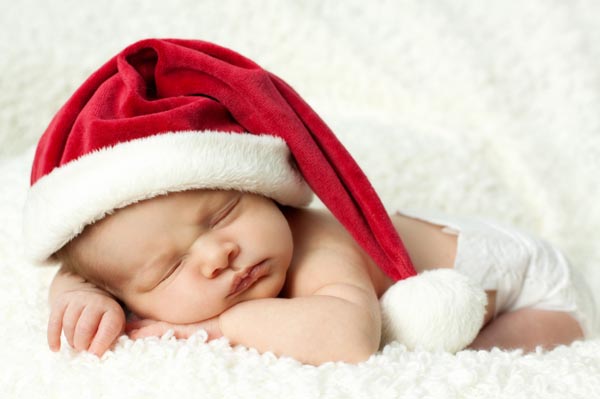 If your due date is anywhere around Christmas Day (mine was, in 2009), chances are you've put a little thought into what gifts to buy the best holiday gift you will ever receive. Here are a few ideas for you, as well as your family and friends.
Diapers
That probably sounds totally weird -- diapers for Christmas? But seriously … whether you're using cloth or disposable, wrapping up a package or two of disposable diapers, or a few really super cute cloth diapers, makes tons of sense. Your baby doesn't care that she got diapers for her first Christmas, and you'll make good use out of them (or she will, anyway).
Toys
A newborn baby needs no toys. She really, really doesn't. But if your baby has a birthday around the holidays, this means a long stretch of the year with no birthday and no new toys. So wrap up a few toys that she will likely enjoy when she's about 6 months old. Unwrap them Christmas day, then put them in her closet for fun times in June or July.
Gear
Didn't get the stroller you wanted at your baby shower? Been eyeing an Ergo or Beco baby carrier? Add them to your baby's Christmas list and maybe your family will pool together to get you and your baby something big and special that you haven't been able to save up for yet.
Clothes
Babies need clothes, especially winter babies. But be sure to buy a few different sizes -- some babies grow really, really fast. My kids, all four of them, were in 12 month clothing by around 5 months old. It may still be a little cool in May so keep your baby well stocked in sleepers and pants.
More on newborns and Christmas
Best names for Christmas babies
Christmas tree safety for baby
Last Christmas before baby: 5 tips for expecting couples