Ideas For Your Twins' Nursery
When you're expecting two babies, you may think decorating the nursery mean two of everything… but that's not the case.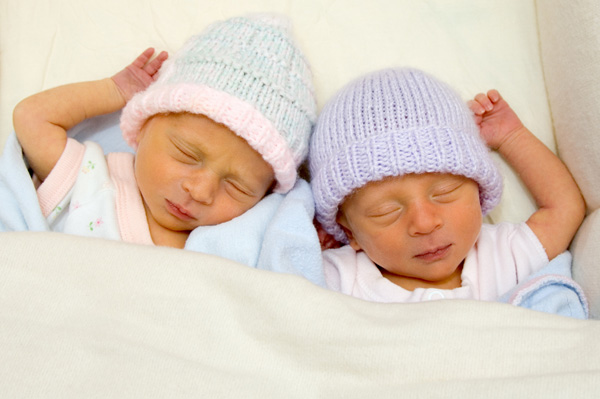 Just one crib
Twin babies are used to being in small spaces with their counterpart. This remains true outside the womb. When the twins are very little, they can certainly share space in a crib and will probably enjoy being close to one another. If they wake one another up as they start to roll and bump into each other you can consider adding a second crib.
Neutral colors for girl/boy twins
Having girl-boy twins does not mean you have to decorate the nursery in pastel greens and yellows. Think beautiful neutral colors like white, tan, beige, brown with accent colors of your preference or combine colors like black and white or violet and brown.
Neutral themes
Instead of going girly or totally boyish, create a gender neutral theme for the room such as a forest theme, under the sea or a castle with knights and princesses.
Half 'n half
If you're dead set on decorating your daughter's room with frills, lace and pink and your partner wants your son's room to be all sports or racecars, consider meeting in the middle… of the room that is. Create a partition to separate the two halves of the room such as a sheer curtain, folding screen or even a folding wall. Then each twin can have his and her own space and you can decorate each side as if they are two separate rooms.
Save space
Along with a crib, your twins can share a changing table, rocking chair or glider and dresser. Though you may need to add a second dresser as they grow and accumulate more (and bigger!) clothes.
Some things separate
While twins can share many things in the nursery especially when they are so little, there are some things you should have double of including car seats, a double stroller and high chairs.
More on baby's nursery
The safe nursery: Choosing a safe crib
How to design a baby nursery on a budget

Top 10 baby nursery themes for boys and girls