Get Creative, Make Memories
If you're already on maternity leave, or are simply counting down the days until you can hold your baby, you may be going crazy with boredom. How can you keep up your spirits in the final stretch?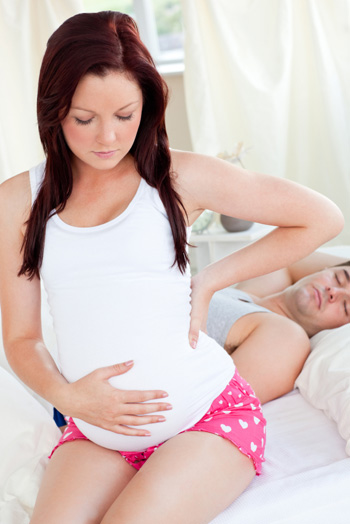 The last couple of weeks before your due date can be difficult physically, emotionally and mentally -- you're huge, uncomfortable, peeing every 30 minutes … and you don't know when your baby will arrive (unless you have a pre-scheduled induction or surgical delivery). If your due date comes and goes with nary a "real" contraction it may be too much to bear. Here are a few ways to pass the time while you're waiting on your baby's long-awaited entrance into the world.
Journal
If you haven't started journaling, now's a great time to start. It doesn't require much -- even a cheap notebook from the discount store will do. But penning in your last memories (the good and the bad) before this child is born will be a wonderful and possibly amusing memory to look back on in the years to come.
Last date
Even though you quite possibly feel like not going out again -- ever -- make a point to go out with your partner or a good friend one last time. Out to dinner, a movie -- something where you don't envision yourself going with a newborn in tow. Take pictures, too, for your scrapbook.
Write a letter
If you don't feel like journaling your own thoughts, take some time and write a letter or two to your baby. Tell him or her about your home, your pets, brothers and sisters, cousins, grandparents, aunts and uncles … where you took your last vacation, what you do each Christmas … anything you can think of. You and your child will enjoy reading the letter as each birthday rolls around.
Retail therapy
If you don't feel like walking around your local stores, grab your laptop and do some shopping online. Not only can you buy some really neat and unique things over the internet, you will have something else to look forward too -- the mail!
More on pregnancy
Having sex to induce labor
Are you scared of labor?
Is it really labor?