One Day At A Time
Once your baby arrives, you might expect your body to pop back into pre-baby shape. Well, for most of us it's not that easy. But you can regain your body before baby with patience and a little hard work.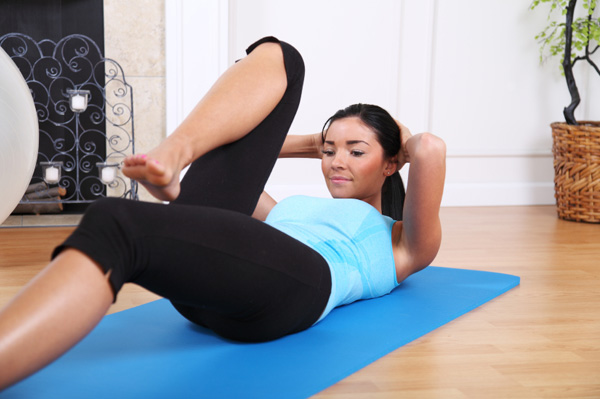 Wait until the okay
We know you're anxious to drop your baby weight, but give it time. Before starting any diet or exercise program, check with your doctor to get the okay as well as recommendations for a healthy way to lose the pounds.
Be realistic
Celebrities are freaks. Okay, not really. But they have a lot of help (and pressure on them!) when it comes to losing their baby weight. They have access to expensive weight loss programs, personal trainers at their fingertips… and even unlimited funds for cosmetic surgery. So don't compare yourself to the latest celebrity mom who's back in her size 0s before her baby is even a month old.
Revise your eating plan
During your pregnancy, you likely indulged a little bit here and there. It's time to get back to being as healthy as possible – for you and your new baby. Cut out any excess sugar and "white" products like rice, bread and pasta. Opt for fruit, yogurt and granola for breakfast, healthy veggie-packed salads for lunch and lean proteins paired with more veggies as well as some whole grains for dinner. Don't forget to treat yourself every now and then!
Take it slow
Whether your body is still recouping for delivery or a C-section or you haven't worked out since before you got pregnant, take any new exercise program slow and steady as you get started.
Breastfeeding
If you are nursing your child, remember that you'll still need extra calories to maintain your milk supply. Staying well hydrated and eating healthfully can help with this, too.
Respect your body
Instead of bashing your post-baby body give yourself props for carrying and delivering your precious new baby. Understand that it takes time for your body to return to its pre-baby shape. Take it one day at a time.
More on post-baby weight loss
9 Tips to help you lose the baby weight
Finding a fitness routine after baby
Nutrition, exercise and weight loss while breastfeeding