Keep Your Marriage Strong After Baby
It's easy to get consumed with your new baby, but your marriage is just as important. Don't let your new baby come between you and your man.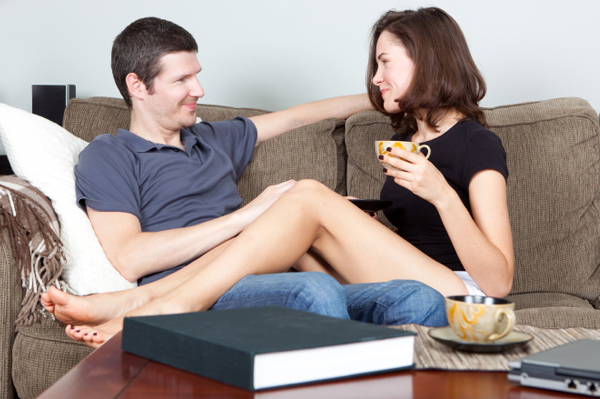 Include your baby daddy
Many new moms, albeit without even realizing it, have a hard time letting others (including baby's own daddy) help out with the parenting.
Dad may be feeling left out of your new threesome. So be sure to include him. If you are exclusively nursing, which is a fabulous bonding time for you and baby, give your man tasks like burping baby once she's done feeding, rocking her before bedtime, giving her a bath or changing her.
Make a marriage pact
With a newborn it's pretty tough to get out to a nice restaurant for a romantic dinner. But that doesn't mean you have to lose out on all your couple time. Make a pact with your man to nurture your marriage every single day.
When baby is napping or down for the night, shut the TV off, pour two glasses of wine, cuddle on the couch and just talk with your honey! Your conversations don't have to be centered on your new addition. In fact, you should make a point to talk about other things in your life besides baby.
However, if you are feeling as though a distance has come between the two of you since baby arrived, be sure to address it right away. Your partner may have feelings and concerns of his own that he wants to share.
Save at least 20 minutes each day for a mini date with your man to reconnect and show each other how much you still love another… even if a tiny little bundle of love is taking all of your time and attention right now.
Go out
Once baby gets a little older and you feel comfortable leaving him with a trusted family member, friend or babysitter, make going out with your man a regular event (whether regular to you equates to once a month or once a week) and stick to it. Commit to not only the date but also each other and make the most of this couple time with the father of your child.
More on couple time
Making marriage a mission: Nurturing a relationship after baby is born

5 Ways to prepare your marriage for baby
Can you babyproof your marriage?