Natural Parenting One-Stop Shop
Interested in cloth diapering or natural parenting products? Cotton Babies has everything you need, from birth to potty learning to beyond.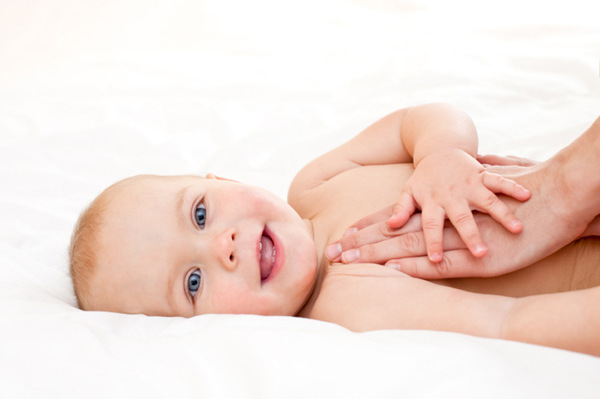 Cotton Babies, an online store (www.cottonbabies.com) with three retail locations (in St. Louis, Missouri and Vancouver, Washington), is the leading cloth diaper manufacturer and natural parenting retailer in the United States. They are recognized and loved for their popular cloth diapering products -- BumGenius, Flip and Econobum. Even if cloth diapers aren't part of your parenting routine, Cotton Babies carries a large number of other products, like strollers, slings, bibs and car seats.
Birth of Cotton Babies

The co-founders of Cotton Babies, Jennifer and Jimmy Labit, were in dire financial straits in 2002. As a young family expecting their first child, they had both gotten laid off from their respective workplaces. They were given a gift of a cloth diapering service from a family member, which led them to realize the great cost savings that cloth diapers presented. Inspired, Jennifer wanted to create a cloth diaper that parents could turn to in their own homes.
Cotton Babies has come a long way! Moving out of a simple milk crate in the Labit's kitchen, they now have a corporate campus in St. Louis and facilities across the world to create cute fluff for your baby's bottom.
That's genius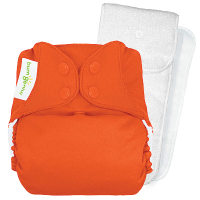 The most popular product that Cotton Babies sells is the BumGenius diaper line. It includes a one-size pocket diaper (Cotton Babies, $18) that grows with your child from birth to potty training. They also offer an organic one-size all-in-one diaper (Cotton Babies, $25) that comes complete with built-in organic soakers -- nothing to stuff and nothing but organic cotton against your baby's bottom.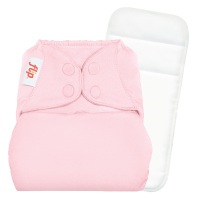 The Flip system is perfect for parents that want choices. The one-size cover can be used with Flip-branded organic inserts (Cotton Babies, $20), stay-dry inserts (Cotton Babies, $17) or even disposable inserts (Cotton Babies, $6).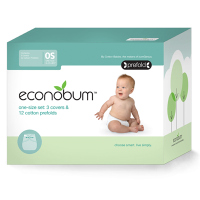 The most economical choice of all is the Econobum system. It includes a one-size cover and a foldable, adjustable prefold that will fit your baby no matter her age. You can get a full kit that has three covers, 12 prefolds and a wetbag for under $50 (Cotton Babies, $49). If you buy two of these, you can easily cloth diaper your little one for under $100.
More on cloth diapering
How to cloth diaper on a budget
Cloth diapers for the modern parent
4 Reasons to cloth diaper