Document Your Pregnancy
Keeping a journal through your pregnancy will allow you to look back on all your changing feelings through this nine-month experience. If you don't know where to start, look no further.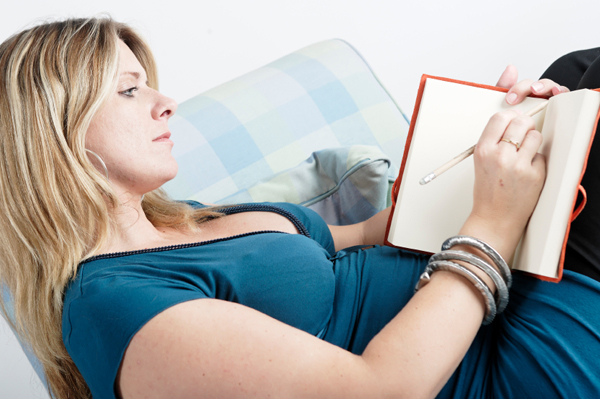 Getting started
If you're new to journaling, writing down your feelings and pregnancy experiences may feel foreign at first. But once you get the hang of it, inspiration will flow freely. Start by detailing your feelings before you got pregnant. Explain the discussions you and your partner had about having a baby. Jot down how you felt about the idea of becoming a mother one day. Write down how many kids you hope to have one day.
Keep it up
You don't have to journal every day. But don't miss milestones like baby's first sonogram. A journal is the perfect place to keep this image safe and sound for perpetuity.
Write down how you reacted when you saw baby's image for the first time and heard his tiny heartbeat. Explain how your partner reacted to these things, too.
Be sure to include the fun things about your pregnancy like shopping for maternity clothes for the first time, feeling baby kick, finding out the baby's sex and what foods you crave.
Special occasions and considerations
Fill the pages of your pregnancy journal with details about your baby shower and the moment you told your mother you're expecting. You can also use your journal to write down your favorite baby names (and cross them out as you narrow down your choices).
This is also a fun place to document your growth – have your partner snap a photo of you standing sideways every month so you can look back and see how much your bump has grown. Along with each photo, include how you were feeling at each stage… from the moment your favorite jeans got too tight to button to the time you decided you'd be wearing maternity yoga pants for the remainder of your pregnancy.
Get real
Not every moment of your pregnancy is going to be fun-filled. Your personal pregnancy journal can be an outlet for your fears, concerns and feelings you don't want to share with anyone. Sometimes simply putting pen to paper can help you work through some tough emotions.
More on pregnancy
6 reasons to love being pregnant during the holidays

Handling the holidays when you're pregnant

How to start journal writing about motherhood