Who Should You Tell First?
When it comes to your first pregnancy, you may have trouble keeping it a secret. Make sure the most important people in your life know first.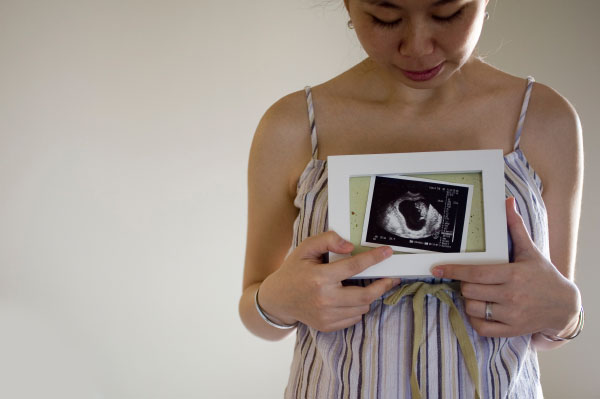 Your partner
Hello! Your partner should be the first person with whom you share this exciting news. If you decide to keep the news mum from everyone else until the first trimester passes, this is a fun secret that just you and your partner share for the first few weeks.
Your parents... and his
Whether your parents are the type that have been begging for grandchildren or have kept quiet on the subject, chances are this news will make them happier than you can imagine. Sit them down, show them baby's first sonogram photo or bring over a balloon that says, "It's a Girl" or "It's a Boy," your parents and your parents will be overjoyed to hear the news.
Your siblings
Chances are your sister and you grew up playing with baby dolls and dreaming of motherhood. Your siblings and close relatives are the next set of people who should share your pregnancy announcement with.
Your closest friends
Your group of gal pals already likely know that you've been trying for a baby, so they'll be thrilled when you tell them the news. Your friends that are already moms will be anxious to share all the details of pregnancy and motherhood that no one else will tell you (whether you want to hear it or not!).
Who you should wait to tell
If you are very early on in your pregnancy, don't feel the need to tell your boss, co-worker or distant family or friends until after the first trimester or when you feel ready. When you do decide to share the news with your office, be sure you tell your boss first, then filter the news out to the rest of your co-workers as you deem necessary.
More on pregnancy announcements
When should you announce your pregnancy news

Fun ways to tell your man you're expecting
How to tell your boss you're pregnant