National Health Service Could Save Millions
A recent report from the United Kingdom states that the National Health Service (NHS) could save millions each year if breastfeeding rates increased even moderately.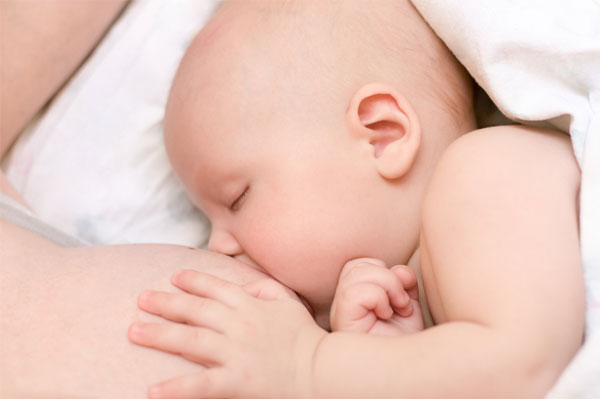 UNICEF UK recently commissioned a report to find out if improved breastfeeding rates in the United Kingdom could have a positive effect on the money that the UK spends via its National Health Service (a publicly-funded health program that is paid by taxation instead of through insurance payments). The conclusion? Definitely. The research team found that the NHS could potentially save millions. How were they able to figure this out?
The research
The research was undertaken at the behest of UNICEF UK by a team of academics from a variety of esteemed universities, such as Dundee University, Oxford University, the University of York, Brunel University, and St George's, University of London -- as well as the National Childbirth Trust.
They calculated cost savings by determining how much and what sorts of illnesses could be reduced if more moms breastfed. Five models were established for the most common illnesses that breastfeeding can help prevent -- breast cancer in the mom as well as the baby, respiratory infections, gastroenteritis (stomach "flu"), middle ear infections and necrotising enterocolitis.
The calculations
"The bottom line? The NHS could save up to 40 million pounds per year"
They calculated the savings based on the reduction in hospitalizations, doctor visits, treatment and medications if half of the mothers who currently do not breastfeed were to do so for up to 18 months over the course of their life, if 45 percent of babies were exclusively breastfed for four months and 75 percent of babies in neonatal units were breastfed at discharge.
The bottom line? The NHS could save up to 40 million pounds per year.
Support and help now, fewer illnesses later
The findings suggest that if the NHS spends money to help and support mothers, then this investment will pay off in the long run with reduced illness in both mom and baby.
"We want to see breastfeeding recognised as a major public health issue from government level through to local children's centres, and appropriate investment and legislation put in place to give mothers a better experience of breastfeeding," said UNICEF UK deputy executive director Anita Tiessen. "The good news for commissioners is that our research shows that money invested to help women breastfeed for longer would provide a rapid financial return."
More on breastfeeding
Should you breastfeed when you're sick?
10 breastfeeding tips from the World Health Organization
New AAP breastfeeding recommendations