Make The Most Of Your Pregnancy This Season
If you're a lady in waiting this holiday season, you don't have to miss out on all the fun!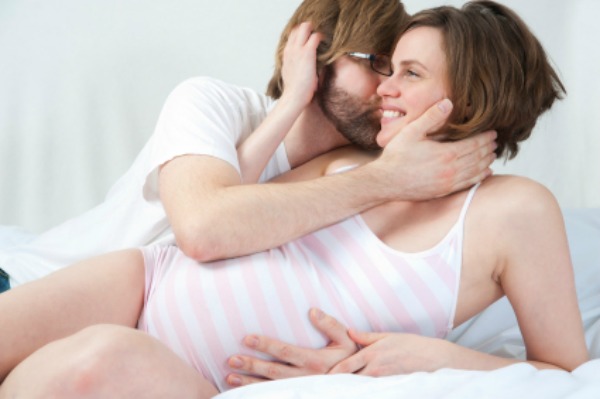 6. Fun Halloween costumes
You can take a pass on the "sexy" Halloween costume for the year and enjoy being an M&M, an Angry Bird, a pumpkin or something else that does not involve the need to suck in your stomach for an entire evening. Let it out, ladies. Let it out!
5. Eating for two
No one in their right mind would raise an eyebrow to a pregnant woman eating a little too much Halloween candy, taking two slices of pie at Thanksgiving (apple and pumpkin, please) or having egg nog for breakfast, lunch and dinner on Christmas day – non-alcohol, of course! On the same token, wearing stretch pants to holiday feasts is perfectly acceptable for expectant mamas.
4. You can opt out of pretty much anything
There's a lot of pressure to schedule in countless holiday events from October through January 1. However, pregnant ladies seem to get a free pass. No one will fault you if you are just too tired/nauseous/uncomfortable (you name it) to make the cocktail party your boss is hosting or the annual bowling event your husband's beer-guzzling buddies are having.
3. You can hit up your partner for pampering
A foot massage by a cozy fire? A nice shoulder and back massage as you snuggle down into your warm bed? Yes, please! The cold weather practically demands that your partner treat you with some pregnancy pampering. Don't forget the peppermint foot scrub (and hot chocolate).
2. Dress up your bump
Give yourself the gift of a fabulous new maternity dress this season... One that might be a little more than you'd normally pay for a dress you'll only wear this season (okay, or the next time you're pregnant). You've already got that pregnancy glow, so make it work. Feeling extra special this holiday (and anytime of year!) is what pregnancy is all about.
1. You get first dibs
Whether it be in line at the holiday buffet or the last seat on the subway, pregnant ladies tend to get spoiled by perfect strangers, especially during the holidays. Be grateful for that lady who helps you tote your shopping bags to your car or the gentleman who holds to door open for you at the mall.
More on pregnancy
Handling the holidays when you're pregnant
10 Foods every pregnant woman should eat

High blood pressure in pregnancy may affect baby's IQ