A Trimester-By-Trimester Guide To Getting Ready For Baby
You've got nine whole months to prepare for your little arrival… but that time will go by fast. If you get ready for baby little by little, you'll save yourself a lot of stress later on.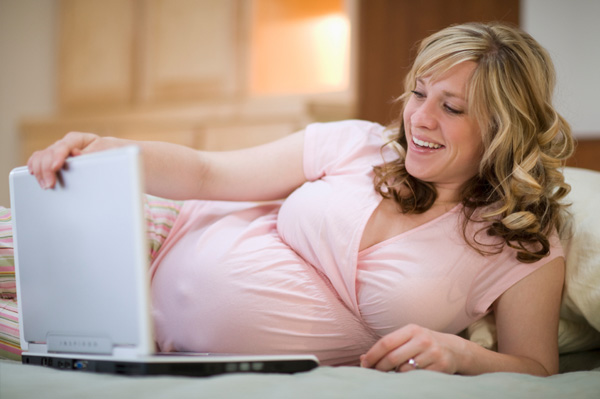 The first trimester
Take your time preparing for baby during this trimester especially if morning sickness is taking it's toll.
If you don't already have a OB, midwife, doula or otherwise that you want to have by your side during this journey, start interviewing.
Spend your time taking care of yourself and your little one in this stage.
Enjoy perusing Pinterest, online sites, magazines and baby boutiques for your own unique nursery theme ideas.
Get plenty of rest and adjust your eating and exercise routine for your pregnant self.
Check out some pregnancy and baby books to prepare you for the stages ahead.
The second trimester
Now that you've entered the golden trimester, you're likely passed the morning sickness and fatigued stages of the first pregnancy. Take advantage of your newfound energy.
Tour the hospital(s) where you're considering delivering.
Complete your baby registry (we suggest tackling this sometimes overwhelming project little by little).
Purchase some of the main items for baby's nursery (crib, changing table, dresser, glider) and start assembling them (with help).
If you need to do any minor adjustments to your home in prep for baby, now's the time. Enlist your partner or other helpers for big moving jobs as well as painting.
The third trimester
You're in the home stretch! Time to finalize those last minute baby arrangements.
Sign up for Lamaze or any other baby and parenting classes that interest you.
Purchase the necessities that you did not receive from your baby registry. Keep in mind you'll likely receive lots of toys, blankets and clothes when baby arrives, so try not to go overboard on those fun-to-buy items.
Discuss your birth plan with your doctor at length and get his personal cell number if you don't already have it just in case of emergencies.
Put your partner on high alert. Talk with your baby daddy about how to get in touch with him when he's at the office or out and about. Make sure he always has his cell handy.
Pack your bags. Get your hospital bag ready and keep it by the door or in your car.
Stay calm. You've been waiting a long time to meet your little one and that can lead to a lot of anxiety. Try to stay relaxed and stress free during this final trimester – you're almost there!
More on pregnancy
Handling the holidays when you're pregnant

How to get some sleep during pregnancy
5 Ways to prepare your marriage for baby