Stave Off Seasonal Stress
Being pregnant can cause a woman enough worry without the added stress that this season tends to bring. Get your pregnant self through the holidays stress free.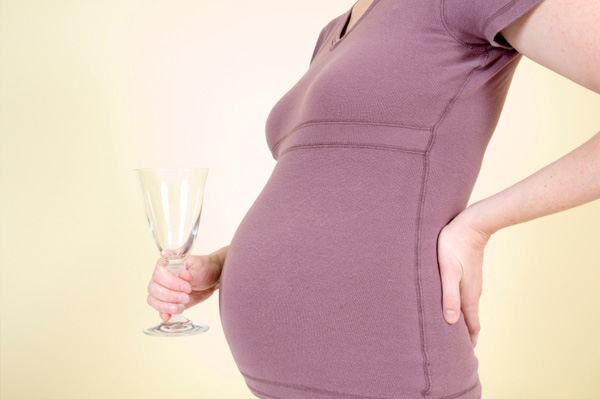 Just say no
Sometimes a pregnant woman just has to say "no." Whether that's to the old lady in Nordstrom that just asked to rub your belly or to the gals in your office that are insisting you have another Halloween cookie because you're "eating for two."
This also applies to seasonal events and parties. A pregnant woman needs her rest, so give yourself the "okay" to pass on a few of the not-so-essential invites you'll surely receive this season.
Don't feel guilty when you have to wield the power of "no," and don't feel the need to give lame excuses for why you're saying no. Say it with grace and a smile. The end.
Delegate
The fact is, you may not feel well enough to fight the crowds this season for the latest oh-so-popular-must-have-it-now toys for your nieces, nephews and the little boy next door. That's where your lovely partner comes in. Or your best friend. Or the Internet. If you need a hand with seasonal shopping, ask your lovey or a friend to help out. And don't forget the beauty of online shopping. Imagine presents at your doorstep -- no pushing and shoving through the crowd necessary. Ahhhhh.
Don't scrimp on sleep
Seasonal stress as well as rampant winter viruses can really get a pregnant woman down! So make sure to take care of yourself and your growing baby this season. Get plenty of rest, keep up with your modified exercise routine and eat healthy... most of the time. We're totally behind you if you just can't say no to one more piece of pumpkin pie!
Give yourself the gift of pampering
If the season has you singing the blues for whatever reason (missing out on candy corn martinis at your besties latest girls' night in, for example), treat yourself to some pregnancy pampering. Indulge in a pregnancy massage, get your nails done or buy yourself a fancy new maternity cocktail dress and rock that bump like you mean it! Whether the holidays or not, enjoy your time as a pregnant woman… it really does go by fast.
More on pregnancy stress
Healthy ways of managing stress during pregnancy
Pregnancy-related stress uniquely affects expectant fathers

Stress, mood and other factors may affect mom's diet during pregnancy