Love Thy Body After Baby
So you've got a scar here, a few stretch marks there and some stubborn pounds that you just can't seem to shed… you've also got a new baby to show for it. So rock that post baby bod, moms!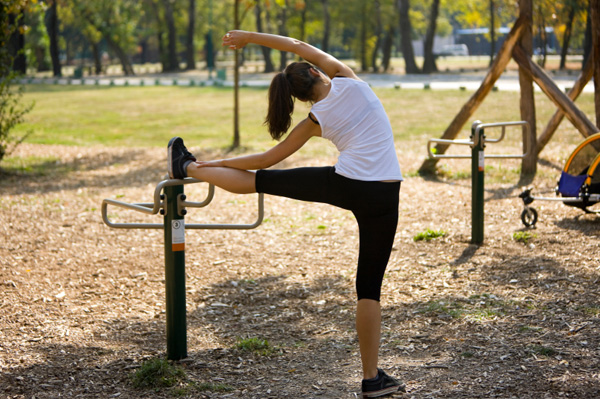 Appreciate what you do have
If you're post-baby body isn't up to your (tough) standards, try to look at your body in a new way. Your body is a vessel that helped your baby develop. It is the unit that feeds your baby the nutrition it needs for the first stages of life. It is the device that will hold, comfort and carry your baby for years to come.
Appreciate that you are healthy enough to do all those things for your precious little one with that body of yours!
Ignore your flaws
Let's be real: You are the only one who is judging your body so harshly. If anyone in your inner circle is, dispose of that friendship ASAP. Once that's taken care of, give yourself a break! It takes time to shed your baby weight, for scars to heal and for stretch marks to fade. Consider these "flaws" badges of honor that you earned when carrying and delivering your beautiful bundle of joy.
Your "imperfections" do not define you. You define you.
Work it
We mean at the gym. Getting back to a regular workout routine and healthy eating regimen (if you strayed from it during your pregnancy) will help you feel better about yourself, regardless of your new shape. If you don't want to leave baby, exercise at home while she's napping or use the fitness equipment at your local park while she plays. Start slowly and learn to enjoy the process of getting to the "you" you want to be.
Find a new style
As a new mom, you may find you need to adjust your fashion style from 4-inch stilettos to ballet flats or TOMs. No mom is comfortable running after her toddler in her heels. Seriously. Save the high style for your nights out with your partner or girlfriends.
Meanwhile, find a new style that suits your new figure – and your new lifestyle. Think comfort and style with stretchy skinny jeans, flowing blouses, cute hats (for those shower-less mornings!) and practical yet flirty rompers. Accentuate the good, disguise the bad and rock it all with confidence.
More for moms
12 quick fashion tips for the working mom
17 Top beauty products for new moms

Find some solo time this fall