Long-Term Study Shows Correlation
High blood pressure during pregnancy can cause a ton of problems -- now, you can add possibly affecting baby's IQ to the list.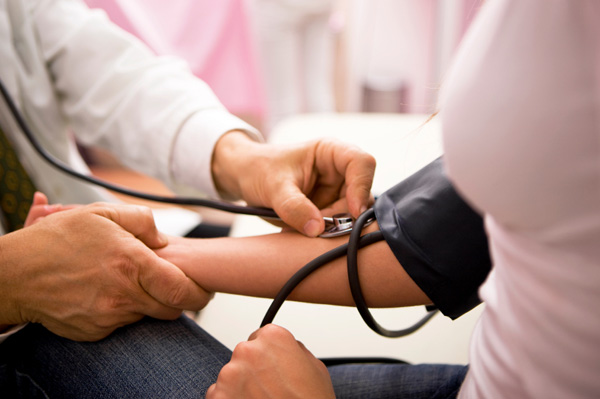 A study in Finland followed boys that were born to moms who reported high blood pressure -- also known as hypertension -- during their pregnancies. Tests administered at age 20 and again at around age 68 showed that, on average, their IQ was an average of 4.36 points lower than their peers whose mothers had normal blood pressure.
Age-related decline
The reduction in IQ was noted when the men were in their 60s. The researchers also reported that their decline in cognitive function happened more quickly than the others. "Not only did they score lower, but their decline in cognition was greater -- so they lose cognitive function more quickly," study author Katri Räikkönen said. "One of the exceptional things is that we were able to measure cognitive ability at both 20 and 68 years of age, using the same cognitive measurement device. So we were able to test their cognitive ability before any decline could be expected to occur."
Limits of the study
The researchers mentioned that the study's conclusions, while they do show a correlation, are limited by the fact that the technology available to medical personnel when these mothers were expecting their babies (around 1934) is vastly different than what is available today.
The research would be more relevant if it was repeated and replicated, but for now there is a link between high blood pressure during pregnancy and baby's IQ down the road as he grows older.
Räikkönen cautions that mothers who experienced high blood pressure during their pregnancy shouldn't worry -- instead, they should take proactive measures towards their child's continued health by breastfeeding and providing quality parenting.
More on blood pressure
Breastfeeding good for baby's blood pressure
Kids may reduce your blood pressure!
Relax! Having a healthy pregnancy