Eat Pumpkin To Drop Those Baby Pounds
Pumpkins are in abundance this month. Add variety and taste into your post-baby weight loss program with this healthy fall treat.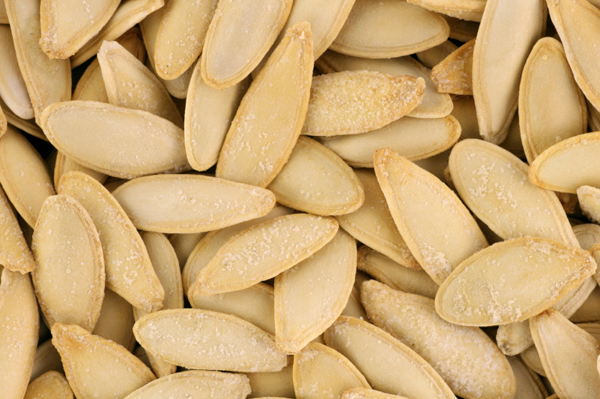 Pumpkin seeds
When you hollow out your pumpkin for this year's Halloween jack-o-lantern, don't toss those gooey innards! Wash the seeds, sprinkle them with a dash of sea salt and drizzle of olive oil and bake them until desired color (a golden brown is perfect). They are a great source of protein -- but don't gobble them all up in one sitting, as they are high in calories, too.
Pumpkin oatmeal
Add pumpkin puree to your regular plain oatmeal for a healthy breakfast with an autumn twist. Add a bit of cinnamon, nutmeg or pumpkin pie spice as well.
Creamy pumpkin soup
For a healthy and delicious warm lunch or dinner, make an easy pumpkin soup. Sauté onion and garlic in a large pot with olive oil. Once tender, add three cups chicken broth, one 15-ounce can pumpkin puree and one 12-ounce can low fat or fat free evaporated milk. Season to taste. Simmer for about 20 minutes, then serve.
Pumpkin custard or crust-less pumpkin pie
You don't have to give up pumpkin desserts this holiday even if you're trying to shed your baby weight. Pumpkin is not really the culprit when it comes to seasonal desserts. So find yourself some good low-fat dessert recipes sans excess sugar and butter. Substitute low-fat variations when possible and omit oil or sugar and add in applesauce instead.
Don't get derailed by pumpkin pitfalls
No doubt your favorite coffee shop is brewing up some yummy pumpkin-flavored sips and your neighborhood bakery is likely incorporating pumpkin into all kinds of seasonal desserts. But just because it has pumpkin in the name, doesn't mean it's good for you!
Don't forget baby
Include baby in your pumpkin-tasting extravaganza this fall. He'll probably love the plain old puree. But if he's already eating table food, share some of your homemade and healthy pumpkin dishes with baby.
More seasonal fun with baby
Baby's first fall photos

Baby's first autumn

DIY Halloween costume ideas for babies and toddlers