Recruit A Sitter From Your Inner Circle
Let's face it: Leaving baby is probably going to be harder for you than your little one. But if you are able to find a caregiver that you already know and trust, heading out without baby will be a little easier.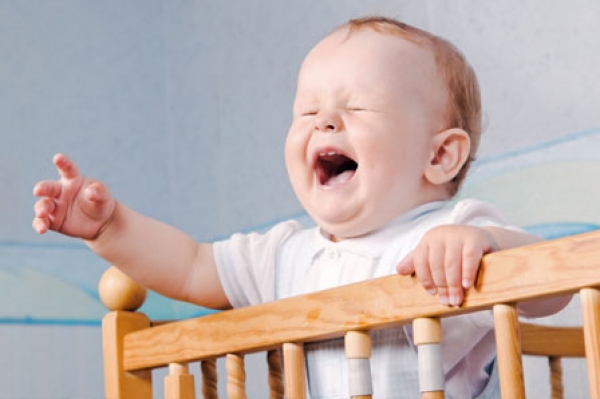 Your partner
If you and your partner both work full-time but have alternating hours, coordinate your schedules so baby is always either with you or his other parent. This situation is of course ideal. But, trust us, the time will come when you and your partner will want to enjoy some time away from baby together. So you'll need to have some backup caregivers.
Family
No doubt your own parents, sisters, brothers and/or cousins who have already offered (perhaps repeatedly) to watch your baby. Don't look those gift horses in the mouth! Even if you're not ready to part with baby in his early infancy, down the road you will likely need a break or simply to go out and get groceries with baby in tow.
Friends and neighbors
One of the greatest resources for finding a great sitter is your best mommy friends or neighbors with teenage kids. Consider forming a sitter swap with your friends with kids where you take turns watching one another's kids so the other one can go out on a date with their partner, return to the gym or get some work done around the house.
Trusted friends' and neighbors' kids of babysitting age can definitely come in handy when you need a caregiver.
More tips on leaving baby:
Leave the caregiver with your contact information, where you will be and an extra emergency contact person's information in case your cannot be reached right away.
Make notes about baby's schedule, tendencies and fave snacks, toys and loveys. Be sure to list nap times, play times and any absolute no-no's.
Make your first time away short and sweet. Don't go to far in case you need to get back to baby ASAP.
Let go of all guilt. Yes, leaving baby for the first time is hard. But it will become harder the longer to you wait. Leaving baby is hard. But returning to baby is the best feeling ever!
More on baby and caregivers
Get a grip on going back to work

Finding – and keeping – a good babysitter

How to handle leaving baby for the first time