Fall Is Great Camping Weather
Camping with your baby -- really? Definitely! Camping is a great way to "vacation" with a little one in tow.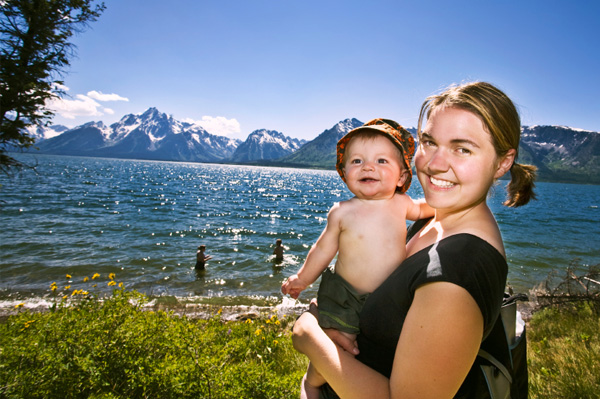 Fall weather always makes me think of camping -- our family goes on an annual camping trip to Wallace State Park in Missouri and it's fast approaching. With cooler daytime temps and chilly nights it's the perfect time to explore the great outdoors. But can you camp with a baby by your side? The answer -- yes!
Pack like crazy
Even if you're just going to be gone a night or two, overpack -- for your baby. Bring extra diapers, extra clothes, extra food, extra blankies. I'm a notorious overpacker for my kids, but I'd rather have too much of something than run out of anything. And bring extra for yourself as well -- you never know when an inopportune spit up will happen.
Dress for warmth
If it's mild and pleasant during the day, the temperature can go downhill in a hurry once the sun goes down. Bring a hat for your little one's head as well as extra layers or blankets to keep her warm once night falls.
Watch the campfire
Lap babies won't be interested in the campfire, but crawlers and new walkers may. If you decide to let her down, make sure she keeps far away from the fire. Toddlers can learn to avoid the fire -- tell her that it's hot and may hurt her. Also, embers can pop into the air, so watch out for those as well.
Use a good baby carrier
A quality baby carrier, such as an Ergo, will make your camping adventures so much easier. Strollers are nice, but some areas of your campground may not be easy to access with one -- but there are no limits with a carrier. Your baby will love going on hikes with you, and in turn you will get an excellent workout.
More on baby and the outdoors
Babies in the sunshine
Ergobaby's amazing baby carriers
Five tips for taking your baby outside