Take Baby For A Ride
Now that the weather is downright enviable in some regions of the country, it's time to get outside and let baby enjoy the fall season. What better way to let baby explore the world than on a bike ride?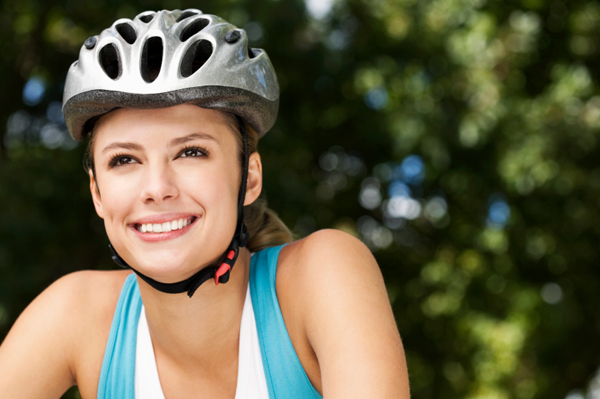 Safety first
Before you take baby biking, make sure he is equipped with a helmet, knee and elbow pads in case you take a tumble. You should protect yourself, to, Mom! We don't suggest you start baby out on a bike race for his first rally. Take your time to introduce baby to the feeling of being on a bike. Go slow and gradually build up speed if baby is enjoying his ride.
Choose your carrier
There are many choices when it comes to toting baby on your bike. Do some research before you decide which type is right for you and baby.
Front-mounted baby seat – A front-mounted baby and child seat like the iBert Front Mounted Baby Safe-T-Seat, which promises a better center of gravity, easier interaction with your baby, a three-point harness and easy installation for about $90.
Rear-mounted baby seat – This type of bike seat is mounted on the rear of your bike and can often accommodate your baby as he grows. The Bellelli Little Duck Reclining Baby Carrier can hold a child up to seven years old! It has a maximum weight capacity of 50 pounds, quick mounting design fit for all bikes and a 3-point safety belt as well for $129.
Front stroller bike – The Zigo Leader X2 Carrier Bicycle is a one of a kind bike system where two children can ride in a pod attached to the front of mom's or dad's bike. The pod can also detach to take separately. This bike system will cost a pretty penny, though -- they run for $1,625.
Rear bike trailer – The rear bike trailer attaches to the back of your bike and can also detach to convert into a push stroller for two kids. The Aosom 2in1 Double Baby Bike Trailer, $115, has 20-inch aluminum quick-release wheels for uneven terrain, sling seats with 5-point safety harnesses and two-in-one weather canopy.
So what's stopping you? Get out and go for a ride with baby!
More fun with baby
Do you need a stroller?

Take baby camping

Baby's first autumn