Ways To Save Money
Are you interested in cloth diapering, but the initial investment overwhelms you? You can cloth diaper on a budget if you shop -- and save -- carefully.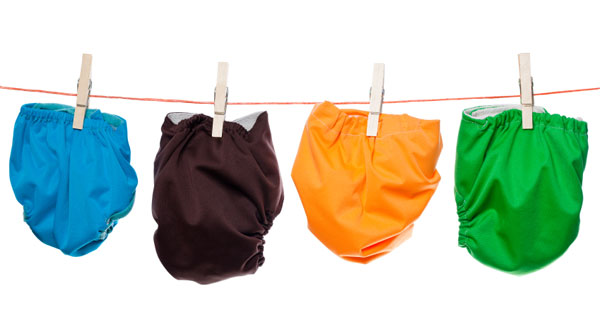 Even though you can save thousands of dollars by using cloth diapers, you may balk at the initial investment. A package of disposables seems to cost so little when you're considering spending a couple hundred dollars on a cloth diaper stash. But there are a few ways you can get a complete stash -- for cheap.
Buy the basics
You don't have to have the fanciest diapers to successfully cloth diaper your baby. Basics, like flat diapers (a square shaped single layer of fabric,) are really inexpensive -- you can get a couple dozen from Green Mountain Diapers for around $50, and that's enough to get you through two days of diapering.
Prefolds, such as from Green Mountain Diapers, are a little fancier but still quite inexpensive. They cost a bit more but require less folding.
Both of these types would need to be covered with a waterproof cover, which can run as little as $9 each at Cotton Babies.
Shop sales
Many of the bigger cloth diapering companies run seconds sales -- these are products that have a minor defect that is generally cosmetic in nature. Cotton Babies and Swadlebees are two that have seconds sales often.
Buy used
If you have a local cloth diaper shop, they may hold diaper swaps every now and then. It's like a garage sale for cloth diapers. Sure, the diapers are used, but you can get them super cheap and if you sanitize them before use, they are as good as new.
You can also join message boards such as Diaper Swappers to search out diapers that will fit your budget.
Buy one at a time
You can also plan to buy one diaper at a time, especially if you're going to go with more expensive diapers like Rumparooz pocket diapers ($24, Kanga Care) or BumGenius Freetime all-in-one diapers ($20, Cotton Babies).
Cloth diapers are, overall, easier on the pocketbook than their disposable counterparts. Don't let the cost turn you off -- it can be done even on the smallest of budgets.
More on cloth diapers
Cloth diapers for the modern parent
4 Reasons to cloth diaper
Cloth diapering without a washer and dryer