Save Up, Or Wait And See
One of your bigger expenses when you're having a baby is a good stroller. Do you really need one, though?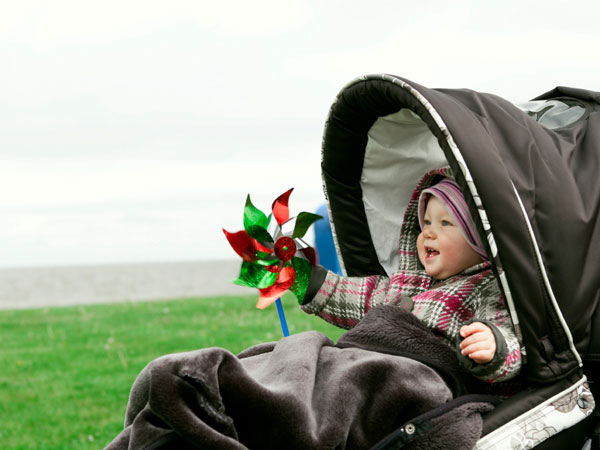 I waited until after my baby was born to even consider looking for a stroller. I wore her when we went out and it didn't seem like anything that we even needed. She was happy and content cradled against my body and it seemed like a waste of money.
Save up
Babywearing mamas usually opt for no stroller, but even though I wore my baby, I still wound up wanting to buy one when she got a little bigger. I wanted it for long strolls or trips to the zoo.
Unfortunately for me, I was broke at the time and bought an inexpensive one, which would have been perfect had I been about a foot shorter. It was also ill-designed … I couldn't walk behind it without kicking it with every step I took.
So, even if you're not sure you'll be getting a stroller, start putting back a few bucks with every paycheck, starting when you're pregnant -- a stroller fund, if you will. If you wind up not needing a stroller, you'll have a nice nest egg, or use it to buy a really nice woven wrap -- simply because buying a stroller that is cheap just stinks.
Get a good stroller
If you do decide to get a stroller, get a good one. Try it out in the store, which is tons easier to do if your babe is already here. Make sure the handles are at a comfortable level (or are adjustable) and that the wheels turn easily. Make sure that your feet have plenty of clearance when walking, and make sure the seat is comfortable.
For baby's comfort, a reclining seat is a plus, as is a good sun shade. Straps should be sturdy and the frame shouldn't feel fragile. Some strollers are better suited to jogging or other exercise. Make sure you get one that fits your individual needs.
More on baby essentials
Baby stroller buying guide
The safe nursery: Chooising a safe stroller or baby carriage
How to pick the right stroller for you