Put The Awww In Autumn
Taking pictures of your newborn baby is no doubt one of your favorite new hobbies. Fall is the perfect time to get some sweet shots of baby for the pages of his baby book.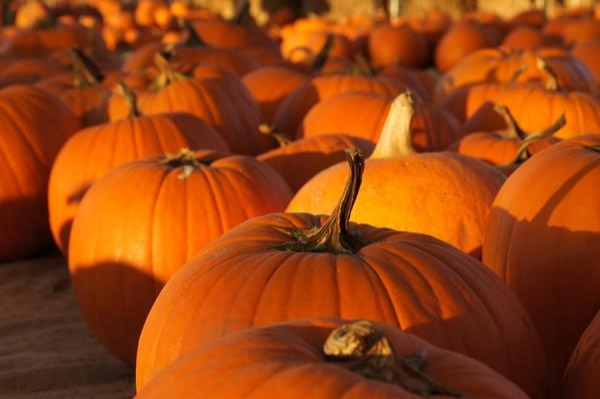 Bundled up
You know that sweet yarn hat that your granny knitted for you when you were a baby or those darling infant mittens that your best friend gave you at your baby shower? Pull those out and dress up baby for his first autumn photo shoot. Tip: Once baby starts getting fussy, the shoot is over. For now.
In his birthday suit
Is there anything cuter that a naked baby? Nothing, if you ask me. Get inspiration from famous baby photographers, then put your own spin on photographing baby in the buff, sans any snapshots of baby's particulars… if you know what I mean.
At the pumpkin patch
My newborn son slept… All. The. Time. My husband and I were downright giddy at the thought of taking him to the pumpkin patch, but every time we got him dressed in his little pumpkin onesie and in the car to take him - guess what? Yep. He fell asleep. On the third attempt we gently laid his sleeping body in a wheel barrel full of miniature pumpkins. The result? One of my favorite photos of him to this day! Don't forget pictures of baby other places at the patch like on a hayride or next to a scarecrow.
Anywhere in nature
While you're driving in your neighborhood, scout out interesting places to use as a background for baby's first fall photo shoot. If your neighbor has yet to bag up his big pile of leaves, ask if you can grab a few snapshots of baby snuggled within the red, orange and yellow leaves of fall. Or take a picture of baby snuggled in dad's arms as he sips apple cider on a park bench.
Spontaneous is best
While you can pose a few great shots, there is little more rewarding than forever capturing a natural, spontaneous moment. Keep your camera handy, Moms. Those moments happening all around you!
More on baby's autumn
Baby's first autumn

How to dress baby for transitioning seasons
Choose a fun and safe Halloween costume for baby